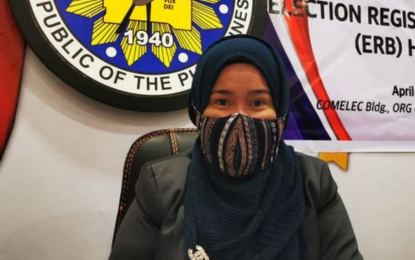 ---
COTABATO CITY: An official of the Commission on Elections (Comelec) here disclosed that 460 new voter-applicants have failed to justify their registration records and may lose their voting rights in the 2022 polls.
City election officer, lawyer Norfaisa Paglala-Manduyog, said Wednesday those whose registration applications were questioned or opposed failed to attend the election board hearing on Monday.
"A total of 87 other applicants during the hearing were approved of their voters' application," she said.
The city election board conducted the recent hearing for all new applicants from the city's 37 villages.
Manduyog said applicants whose registration has been approved have certifications issued by their respective barangays that they are legitimate residents.
The board has yet to decide whether to conduct another hearing or not as it needs the approval of the Comelec en banc.
"We have given them ample time to justify their residency as a requirement for registration," she said.
(Edwin Fernandez/PNA/SRNY/RSP)