By Kate Shiene Agna
MARAWI CITY — The government-led rehabilitation of Marawi City following the 2017 siege is now about 75 percent complete.
This was announced by Task Force Bangon Marawi (TFBM) Chairman Secretary Eduardo Del Rosario after completing his latest visit to the only Islamic City in the country last Friday.
"With regards to the ongoing horizontal and vertical projects in the Marawi rehabilitation, we are about 70 to 75% complete, " Secretary Del Rosario declared.
" We are on track to complete all these projects by December of 2021," added Secretary Del Rosario, who also heads the Department of Human Settlements and Urban Development.
The housing czar's recent visit to Marawi was highlighted by the awarding of 170 permanent shelters to families of internally displaced persons (IDPs) previously living along danger zones.
Last Thursday, 120 two-bedroom housing units at the Darussalam (peaceful) Village in Barangay Dulay Proper were turned over to members of eight local homeowners' associations. The resettlement site was jointly implemented by the Social Housing Finance Corporation, a DHSUD key shelter agency, and UN-Habitat. Each housing unit is equipped with water supply and power connection.
Fifty more permanent shelters at Pamayandeg sa Ranaw Residences at Dansalan (PRRD) Village in Barangay Mipantao Gadongan were also awarded to beneficiaries later in the day. The PRRD Village is a joint undertaking by the National Housing Authority (NHA) – another DHSUD key shelter agency – and UN-Habitat.
Both housing projects were carried out with funding assistance from the Japan government.
"In housing just like this one in Darussalam Village, we are progressing, from 109 awarded units last February, now we have 170 to be given. By next month, we'll be turning over 200 permanent housing units from the projects of the NHA," Secretary Del Rosario said.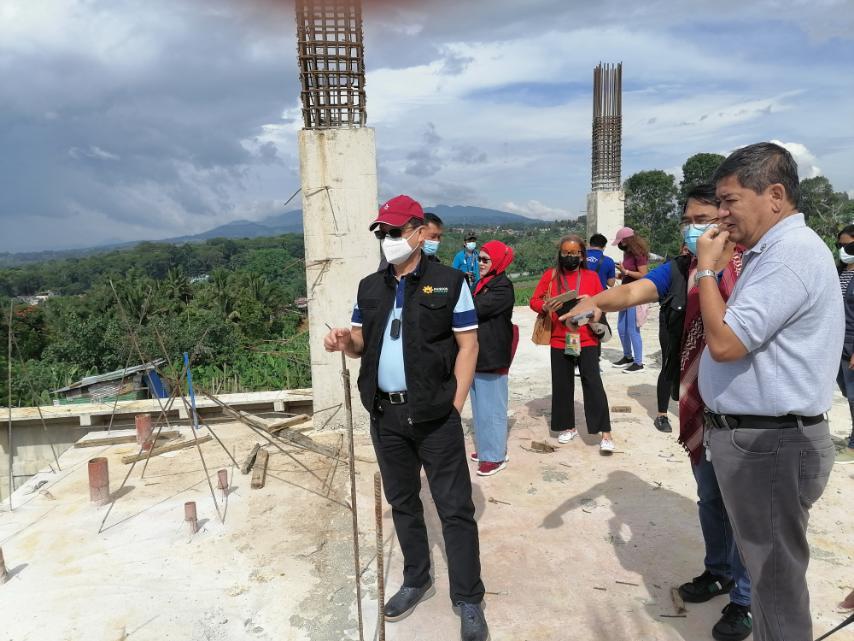 ---
The SHFC and NHA have actively been coordinating with the TFBM and its implementing agencies in establishing sustainable resettlement sites in Marawi.

Secretary Del Rosario likewise on Thursday spearheaded the inauguration of Masjid Darussalam, which is the second mosque reconstructed inside Marawi's most affected area. The TFBM chief, along with Marawi Mayor Majul Gandamra and other officials, also inspected other ongoing projects and expressed satisfaction on the overall development of the government-led rehabilitation.

According to Secretary Del Rosario, Marawi residents are now beginning to enjoy the initial fruition of the massive rehabilitation, indicating the fulfilment of President Rodrigo Duterter's promise that Marawi will rise again as a prosperous city. PIA