By Edwin Fernandez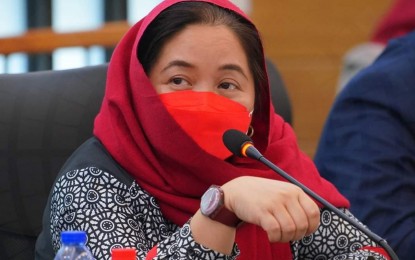 COTABATO CITY: The Ministry of Social Services and Development in the Bangsamoro Region in Muslim Mindanao has released more than PHP68 million in medical aid to indigents across the region, a top MSSD-BARMM official reported Thursday.
Lawyer Raissa Jajurie, MSSD-BARMM minister, said the total aid of PHP68,894,606, which included the PHP19,967,870 funds released for indigent patients at the Cotabato Regional and Medical Center here, covered a full year starting October 2020.
She said the assistance was carried out through the ministry's Bangsamoro Critical Assistance for Indigents in Response to Emergency Situations or B-CARES Program.
"The B-CARES Program has so far served 1,507 patients at the CRMC and more than half of them were residents of Cotabato City," Jajurie said in a statement Thursday.
She noted that the program covered the indigent patients' hospitalization expenses, cost of medicines, and other medical treatments or procedures such as laboratory fees, dialysis, chemotherapy, computed tomography (CT) scan, magnetic resonance imaging (MRI), and anti-retroviral therapy.
"We have a social worker stationed at CRMC Malasakit Center whom relatives of indigent patients can seek aid from," Jajurie said.
Aside from CRMC, patients can also seek hospitalization from MSSD's other partner hospitals across the region under the B-CARES program.
Jajurie mentioned them as the Cotabato Sanitarium Hospital, and the Integrated Provincial Health Office in Maguindanao; the Amai Pakpak Medical Center in Marawi City; and the Community Health Service Cooperative Hospital (COHESCO) and Dr. R.A.M. Albutra General Hospital in North Cotabato.
Also included are the Basilan General Hospital and Lamitan District Hospital in Basilan; the Sulu Integrated Provincial Hospital and Pangutaran District Hospital in Sulu; and the Datu Halun Sakilan Memorial Hospital in Bongao, Tawi-Tawi.
In partnership with the Mercury Drug outlet here, the MSSD has also covered PHP12.8 million worth of medicines for 1,880 patients from May 19 to September 30, 2021. 
(Philippine News Agency)