By Apipa Bagumbaran
---
ILIGAN CITY–Private schools here in the city have stepped up their strategies to cope with the challenges brought by the coronavirus disease (Covid)-19 pandemic.
La Salle Academy OIC President Jay Velez said they benchmarked with other schools outside the country and asked them how did they go about their online classes.
"In order to cope, we also have to upskill our teachers. We have to attend to the needs of those non-techy…so we have the younger teachers teaching the older ones how to go about the technology. Makita nimo nga nagtinabangay ang mga teachers sa school [you can see the tecahers at the school are helping each other]," he said during the Kapehan sa Iligan Chamber, Tuesday, August 31.
Velez said they also upgraded their facilities to effectively deliver online and modular classes and resorted to online enrolment and payment as they cannot entertain parents and students in school because of the virus threat.
"We asked our alumni and we had a gadget donation drive. We were able to gather gadgets for our students and lend it to them and they return it at the end of the school year," he further said.
For St. Michael's College (SMC), Ave Danganan, Dean of College of Business Administration and Accountancy, said they adopted the "G-Suite for education" and issued personal G-Suite emails to their students. Through the G-Suites, they conducted synchronous and asynchronous classes.
She said their teachers also underwent tremendous training to enhance their skills in delivering online classes.
Diane Clemente Bahala, student affairs dean of St. Peter's College (SPC) also shared that they created a team to spearhead the transition from face-to-face classes to online education.
Bahala said SPC also established a school assurance committee to check the implementation of the program. Surveys of students are also regularly conducted to ensure the effective delivery of online education.
Webinars on mental health and telecounseling are also carried out. "We have to strengthen the flexible delivery of online education. We cannot just leave our students nga mawala silay angay nila buhaton [with nothing to do] online," she said.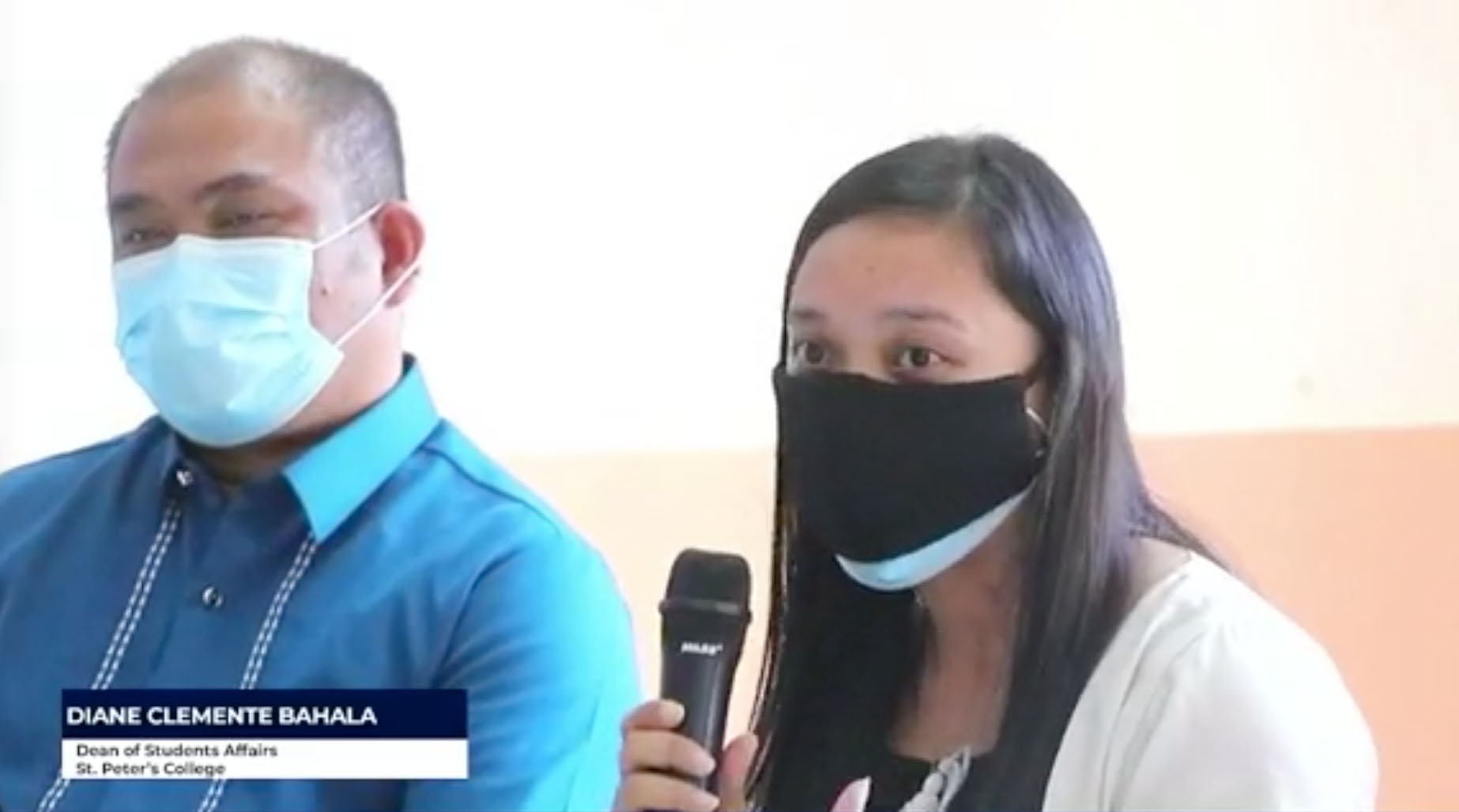 ---
For Iligan-Access Institute of Technology, they adopted both limited face-to-face classes for their skills training courses and online learning for other courses. Iligan Access is not only a TESDA-accredited school and LTO-accredited riding school but it also offers senior high school.
Iligan Access Vice President for External Affairs and Corporate Secretary Maan Obed said they connect to their students via Facebook and converted their classrooms into a studio where they can produce videos and upload them to Facebook.
Christian Horizon School, Inc. Administrator Anita Cipriano, on the other hand, said they implemented a learning management system and contacted their NGO partners to donate gadgets for their students.
They also coordinated with barangay captains of villages where they had enrollees to help those learners with no internet access.. Philippine Information Agency