By Claire Gigje
---
MARAWI CITY, Lanao del Sur–To raise awareness on International Humanitarian Law (IHL), the International Committee of the Red Cross (ICRC) in partnership with the King Faisal Center for Islamic, Arabic and Asian Studies of the Mindanao State University (MSU)-Main Campus here launched Wednesday, August 25, a book bearing the title Manga Katharo Si-i Ko: Bitikan A Langkap Sa Doniya A Kamamanosiyae Go So Islam (Articles on Islam and International Humanitarian Law) marking the celebration of the IHL month.
KFCIAAS professor Dr. Anwar Radiamoda introduced the book as a notable piece with 15 articles on Islam and IHL with texts translated from the Arabic language into the Meranao dialect by seven translators, compiled and arranged by ICRC'S former Islamic world affair's advisor Dr. Ameir Al-Zemmali, and published by the ICRC.
He also shared that this incorporates important teachings and concepts of Maqasid Shar'iyyah including the core universal interests, and Prophet Mohammad's instructions to soldiers commonly known as war ethical codes.
ICRC-Philippines Head of Delegation Boris Michel stressed that this work deepens encouragement on the discourse on Islam and IHL both in the academia and weapon bearers while developing local expertise and capabilities as the translations were primarily done by the KFCIAA's translators.
"This publication provides context and a sense of ownership among the Meranao community, which is vital toward the goal of protecting the lives and dignity of the victims of armed conflict. This goal is more secured when the community is empowered and well informed on these laws – which can be better understood and appreciated when it is translated into their own dialect," he said.
ICRC-Iligan interim head of sub-delegation Elvis Dzanic further highlighted that this book envisions a wider and more sustained discussion of the IHL leading to an increase of awareness of such among the target groups. It also prepares the citizenry for the time when the ICRC will no longer be present in the area, the community will still have the capacity to continue disseminating the importance of the IHL.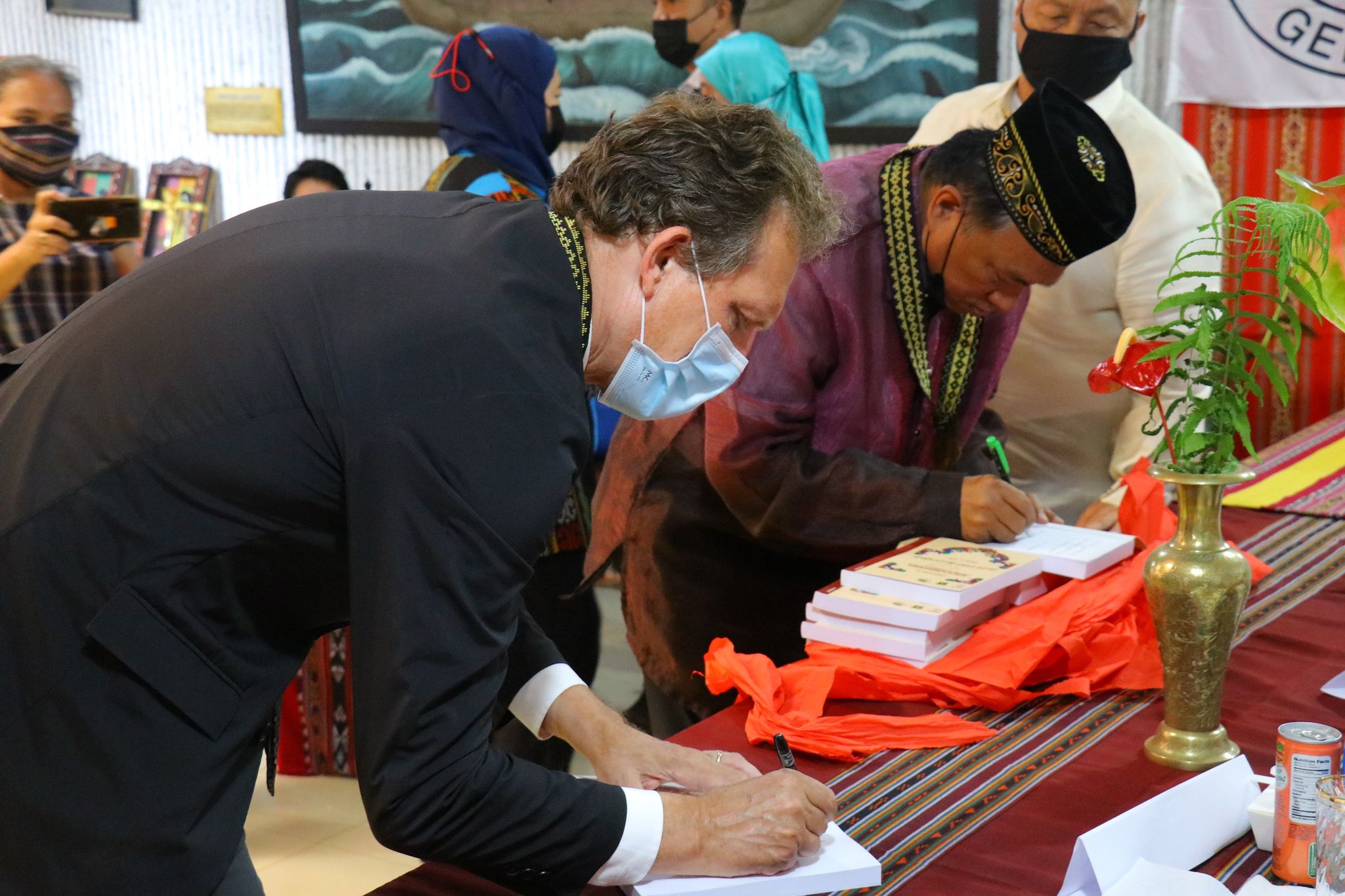 ---
With the successful launching of the translated work, the KFCIAAS received a commendation from the MSU administration for the mission well carried out.
"This book launching is more than just an unveiling of a published book but a promising endeavour and a true service to the people of Lanao del Sur and the Maranaos in general. It is a translation of our own language and understandable to our fellow Maranaos which is a decent time for documentation, preservation, and presentation of our language," said MSU executive vice president Dr. Rasid Paca.
He further said that the publication will help their scholars connect with their locals to understand the IHL.
Meanwhile, KFCIAAS dean Dr. Abdulcader Ayo expressed his awe for the achievement of his department while promoting the book as worth the time and effort of every reader.
"It is a huge accomplishment for the university, especially the King Faisal Centre for Islamic, Arabic and Asian Studies, for becoming a partner and an instrument for its fulfillment. Notably, this book entitled Articles on Islam and International Humanitarian Law is something very much worth it to be read, understood, and shared," he said. Philippine Information Agency