By Lou Ellen Antonio
---
MARAWI CITY, Lanao del Sur–As part of the psychosocial support component of its Marawi Recovery Project (MRP), the Community and Family Services International (CFIS) held a three-day Special Education (SPED) Training for teachers from the municipalities of Ditsaan Ramain, Marantao, Piagapo, Butig, Lumbayanague, and Masiu. 
The training aims to capacitate and/or improve the knowledge and skills of the Ministry of Basic, Higher and Technical Education (MHBTE) teachers in implementing inclusive education to different learners, particularly those needing special education such as children with special needs including but not limited to children with a mobility problem, down syndrome, autism, visual and speech impairment, among others.
Thirty-six teachers from the MHBTE across Lanao del Sur's District 1 and 2 divisions were trained from Aug. 24 to 26. Another training is set to be conducted for teachers from Marawi Schools Division next week.
Amal Edres, psychosocial support officer of CFSI, shared that the training was implemented through the efforts of a technical working group for psychosocial support and protection. It was then suggested that the capacity of teachers should be strengthened. She also said that through mainstreaming, special children will be provided with education services in a general education classroom
"Nagsuggest ang group why not strengthen ang capacity ng teachers kasi iba na ngayon. Kung dati ang school ng regular students ay iba para sa special children, iyong tinatawag na SPED center. Ngayon, meron na tayong tinatawag na inclusive education kung saan ima-mainstream ang batang may special needs sa regular students," she said.
[The group suggested why not strengthen the capacity of teachers because it is different now. Before, the school of regular students was different for special children which is called  SPED center. Now, we have what is called inclusive education where children with special needs will be mainstreamed with regular students.]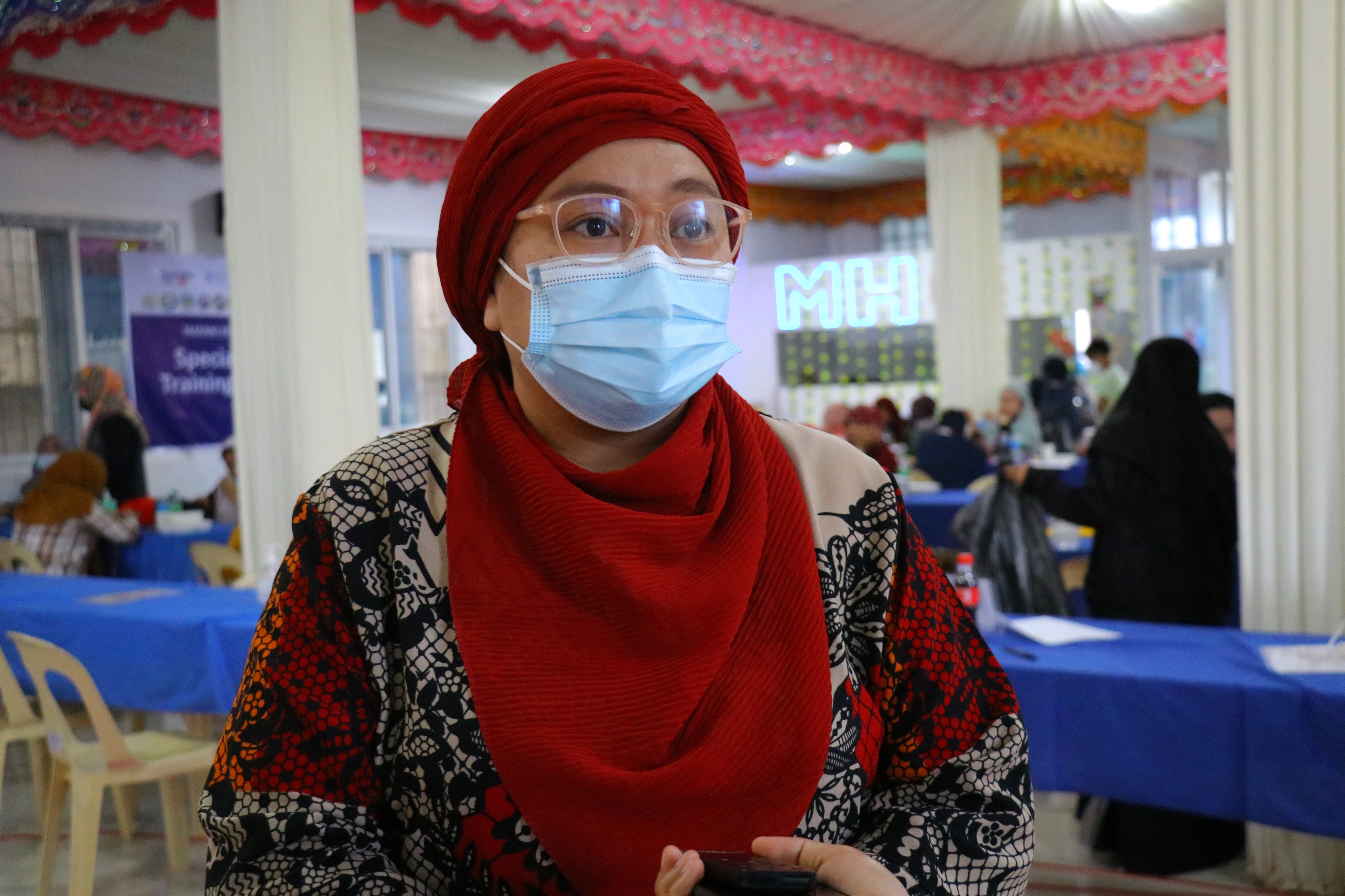 ---
The training engaged the participants in lecture and workshop activities with resource speakers from MHBTE who are trained on providing training and orientation about special education. It also aims to promote child protection, ensuring that their basic rights are guaranteed, leading towards their growth and development.
Topics of the training are Inclusive Education in the K12, Education for Children with Disability and their rights, Inclusive language and perspectives on disability, updates on SPED in Lanao del Sur I and II, child protection policy and special education in the Philippines, and knowing the learners with special education.
Furthermore, Farida Mangcaan, head of office of CFSI Sub Office Iligan and project coordinator of the Marawi COVID Recovery Project, urged the beneficiaries and partners to give importance to the assistance provided to them.
Sa beneficiaries at partners, ung anuman ang suporta na binibigay ng humanitarian actors like CFSI at external donors like DFAT Australia, pagyamanin natin iyong. Gawin lahat ng makakaya in terms of recovery lalong-lalo na ngayong covid19 kung saan ito ay nag-exacerbate sa situation natin sa impact ng Marawi siege," she said.
[To the beneficiaries and partners, whatever the support provided by humanitarian actors like CFSI and external donors like DFAT Australia, we should enrich that. Do your best in terms of recovery especially now that CoVid19 has exacerbated our situation with the impact of the Marawi siege.]
MRP program is funded by the Australian government's Department of Foreign Affairs and Trade. Philippine Information Agency