By Nef Luczon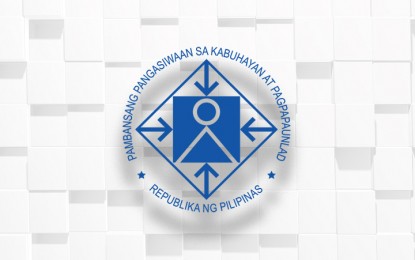 ---
CAGAYAN DE ORO CITY: The National Economic Development Authority in Region 10 (NEDA-10) on Saturday said two government-owned banks have approved PHP617-million worth of loans to help local government units (LGUs) and the private sector in Northern Mindanao (NorMin) boost the local economy amid the Covid-19 pandemic.
During the online NorMin Covid-19 Response Task Force briefer, NEDA-10 Director Mylah Faye Cariño said the Development Bank of the Philippines (DBP) and Land Bank of the Philippines (LBP) have loan programs that assist LGUs, the education sector, and micro, small and medium enterprises, including small farmers and fisherfolk.
"The DBP has approved PHP432.63 million under three programs and the LBP has approved PHP185 million under two programs," she said.
The loan programs came at a time when based on the regional data reported by the Department of Labor and Employment as of the end of July, 130 establishments have permanently closed in Region 10, displacing 1,716 workers.
"Moreover, 1,803 establishments have temporarily closed, affecting 34,477 workers. Roughly 719 establishments have retrenched or reduced their workforce, displacing 9,430 workers," Cariño said.
Relief, financial assistance
Meanwhile, about 53,000 families or individuals will receive cash assistance based on the guidelines provided by the Department of Social Welfare and Development Region 10 (DSWD-10) through funds handed over to Gingoog City amounting to PHP212 million while 191,956 beneficiaries are targeted here with a budget of PHP767.8 million.
With the signing of the Memorandum of Agreement among the DSWD, other national and regional agencies, and the local governments of Gingoog and this city, ECQ-affected locals are assured of financial assistance.
As of Aug. 2, DSWD-10 has already provided 44,344 family food packs (FFPs) amounting to PHP20.68 million to Gingoog City and 15,000 FFPs here.
The Department of Agriculture-10 monitors major markets to ensure the stability of commodity prices and conducts Kadiwa at Diskwento Caravan in various venues where produce are priced lower.
Philippine News Agency