By Edwin Fernandez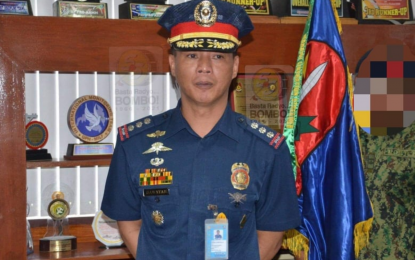 ---
CAMP S.K. PENDATUN, Maguindanao: Police Regional Office – Bangsamoro Autonomous Region in Muslim Mindanao (PRO-BARMM) Director, Brig. Gen. Eden Ugale, has ordered an impartial and speedy investigation into the murder of Sulu Police Director, Col. Michael Bawayan Jr.
Ugale also condemned the unfortunate incident and urged fellow police officers to offer prayers for the fatalities that included Bayawan's alleged shooter, Staff Sgt. Imran Jilah, following a disagreement.
"The tragic loss of Col. Bawayan is undeniably heartbreaking to the entire police force of PRO-BARMM. We mourn for the loss of a comrade who died while performing his sworn duty," Ugale said in a statement Saturday. "The PRO-BARMM considers this as an isolated incident. In no way will such an incident affect the sworn duty of PRO-BARMM personnel to serve and protect our people in the Bangsamoro region."
Bawayan, 49, was allegedly shot by Jilah, 43, his subordinate, who used his service M4 rifle in the incident on Friday.
His escorts also shot dead Jilah before he could fire at other police officers at the scene.
Bawayan died while being rushed to the provincial hospital.
Initial reports reaching the PRO-BARMM office said Bawayan was inspecting a police quarantine control checkpoint in Barangay Asturias, Jolo at 4:20 p.m. and had an altercation with Jilah who was sporting long hair.
Holding a pair of scissors, Bayawan allegedly approached Jilah to cut his hair but the latter opened fire.
Ugale has directed the PRO-BARMM's Criminal Investigation and Detection Group to conduct a separate probe into the shooting and to recommend measures to prevent similar incidents in the future.
Philippine News Agency