By John Andrew Tabugoc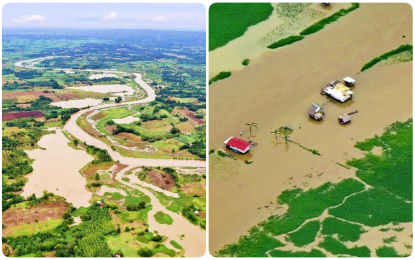 ---
KIDAPAWAN CITY: An official of the Philippine Crop Insurance Corporation (PCIC) has urged farmers in North Cotabato province to insure their farms for free.  
Arnold Caloma, director of PCIC for Mindanao, said zero-payment of insurance is open to all small-scale farmers and fisherfolk that could comply with the requirements.  
"This program would really benefit this sector with limited resources for re-cropping their farmers right after the devastation brought by severe weather occurrences," he said in a phone interview Thursday.  
Caloma made the call following the series of flooding that hit the province recently, causing damage to properties, infrastructure, and crops.  
The Provincial Disaster Risk Reduction and Management (PDRRM) Office has reported that at least 200 hectares of agricultural fields in the towns of Kabacan, Pikit, Aleosan, Libungan, and Midsayap were damaged by rain-spawned floods that hit the province last week.  
"We urge each town's agriculture office to coordinate with us to speed up the insurances' approval of the affected farmers for their crops' protection," Caloma said, adding that a memorandum of agreement should be inked between their agency and each of the concerned local government units.  
As part of the agreement, indemnity checks would be awarded to the affected farmers.  
The PCIC, an attached agency of the Department of Agriculture, is mandated to provide insurance protection to farmers against losses arising from natural calamities, plant diseases, and pest infestations of their crops.  
As an agricultural insurer, the PCIC is obligated to help stabilize the income of agricultural producers and promote the flow of credit in the countryside.  
Agricultural insurance has been free since 2014 through the government's Agricultural Insurance Program for subsistence farmers and fisherfolk listed in the Registry System for Basic Sectors in Agriculture.  
Caloma urged LGUs to enter into a partnership with PCIC to give their farmers easy access to its programs.
Philippine News Agency