By Claire Gigje
MARAWI CITY, Lanao del Sur–As 170 permanent houses in Darussalam Village and Pamayandeg sa Ranao Residences  were successfully turned over to internally displaced persons (IDPs) Thursday, July 22, City Mayor Majul Gandamra highlighted that such effort signified a friendship between the Philippine government and the Japan government that funded the construction of houses.
"Indeed, this is a manifestation that the international community can exist and friendship between two countries is possible through a compassionate heart and welfare [for the people]," he said.
Gandamra stressed that the completion of permanent shelters along with water and power facilities is by far the most life-changing intervention that has been given to their constituents.
He also said the houses do not only give roofs to IDPs but also serve as home and haven as occupying families are seen to have full hopes to rebuild what was lost due to the battle four years ago.
With this, Gandamra delivered his appreciation to the Japan government, United Nations Human Settlements Programme, and Social Housing Finance Corporation, for initiating the intervention which brought positivity to the IDPs.
"We will forever see this endeavour not only as a humanitarian act but also a display of benevolence of the Japanese people to the Islamic City of Marawi," he said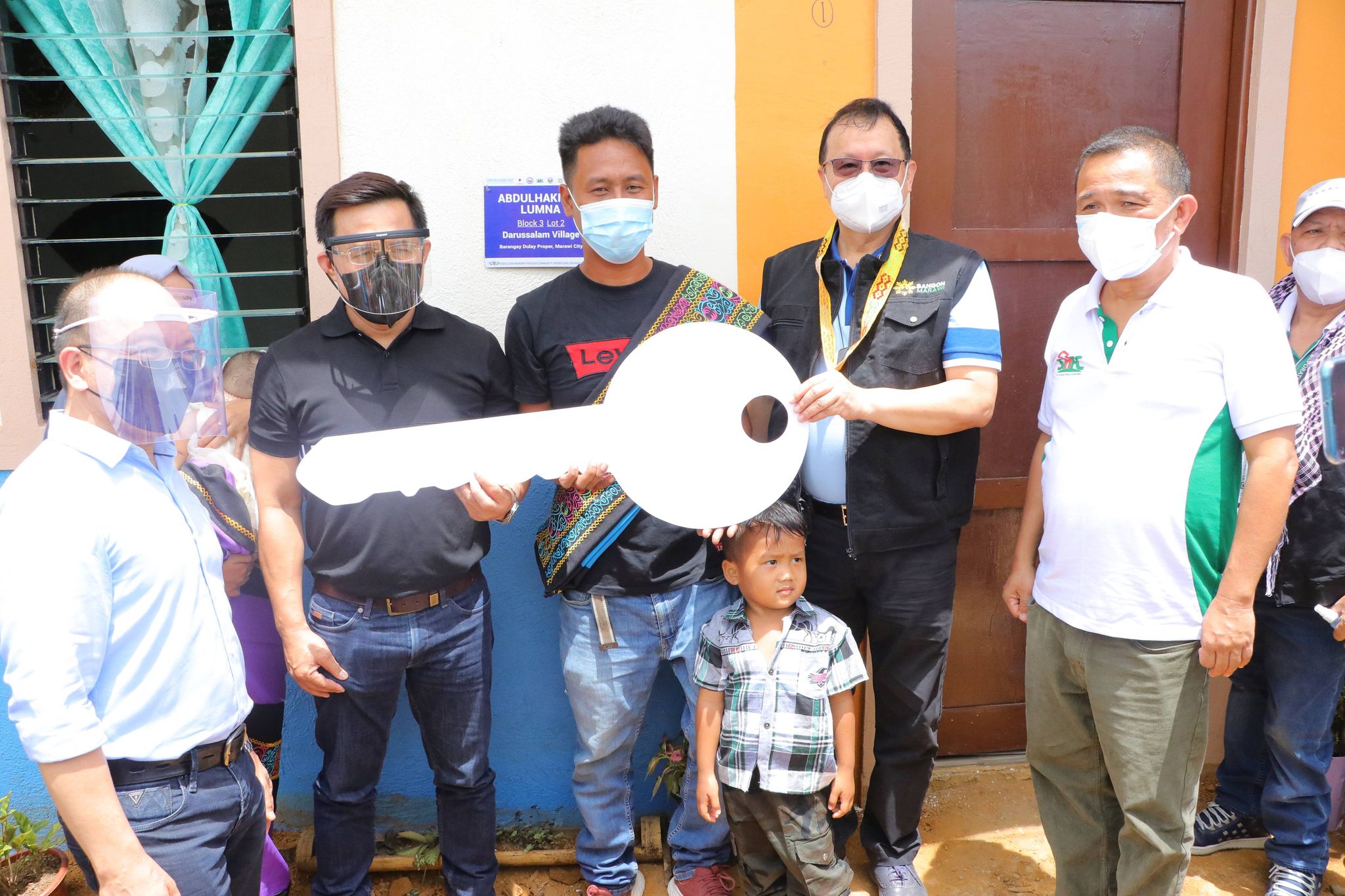 ---
The city mayor called on the beneficiaries of the permanent shelters to play their role in the project which is to take care of the given units.
"Naway inyong pangalagaan ang mga pamamahay na ito na handog sa inyo ng ating partners at ng ating gobyerno. Sa panahon na mapapasainyo ang mga bahay na ito ay nasa inyo rin ang responsibilidad na pangalagaan ito," he said.
[I hope you take care of these houses provided to you by our partners and our government. By the time that these houses will already be yours, the responsibility of taking care of these will also be yours.]
The 170 permanent houses in Darussalam Village and Pamayandeg sa Ranao Residences were marked as the second time the UN-Habitat officially awarded houses to its beneficiaries following the turnover of site development and housing units to some 109 IDPs in Hadiya Village in Brgy. Dulay Proper on February 25 this year. Philippine Information Agency