By Noel Punzalan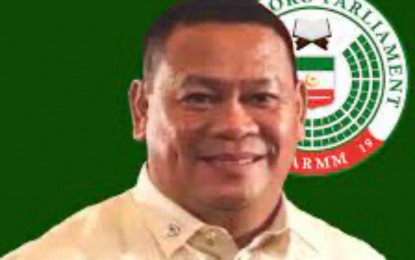 ---
COTABATO CITY: A lawmaker in the Bangsamoro Transition Authority – Bangsamoro Autonomous Region in Muslim Mindanao (BTA-BARMM) has filed a bill requiring students to plant trees in the region.
In an interview Thursday, BTA Member Rasul Ismael said he filed Parliament Bill No.106 or the 'BARMM Tree Planting Act' that aims to protect forests and address climate change in the BARMM by obliging students in grade six to grade 12, and graduating college students from both public and private schools, to plant at least two trees every year.
"The proposed measure necessitates students to plant trees as part of their enrollment and graduation requirements," he said.
Ismael said proper implementation of the measure will result in the planting of at least 22 million new trees every year.
"Even with a survival rate of only 10 percent, this would mean an additional 110,000 trees for the youth to enjoy when they assume the mantle of leadership in the future," he said.
He noted that the Ministry of Basic, Higher, and Technical Education (MBHTE), Ministry of Environment, Natural Resources and Energy (MENRE), and pertinent local government units will determine appropriate sites for the proposed tree planting activities.
Other BARMM offices involved in the undertaking would be the Ministry of Agriculture, Fisheries, and Agrarian Reform (MAFAR); Ministry of Interior and Local Government; Ministry of Science and Technology; and the Ministry of Indigenous People's Affairs.
"The MENRE and MAFAR are responsible for maintaining the seedling bank needed to execute this act," Esmael said.
Based on the June 2020 data provided by the National Mapping and Resource Information Authority, the BARMM's forest cover is at 45 percent or 299,195 hectares of the region's total land area of 1,293,552 hectares.
The BARMM covers the cities of Cotabato, Lamitan, and Marawi; the provinces of Maguindanao, Sulu, Tawi-Tawi, Lanao del Sur, and Basilan; and also the 63 villages in North Cotabato province.
A total log ban has been in effect in the region since 2011.
Philippine News Agency