By Franck Dick Rosete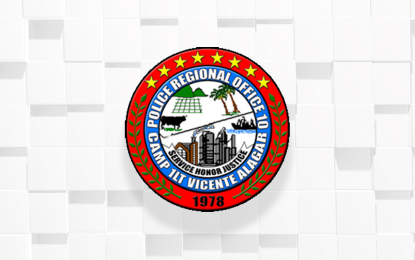 ---
CAGAYAN DE ORO CITY: Police authorities seized some 300 grams of shabu with an estimated market value of PHP2.04 million from three drug suspects during a buy-bust in Zone 11, Upper Carmen here Monday afternoon.
A report from the Police Regional Office (PRO) 10 on Tuesday identified the suspects as Liezel Galagar, 34, of Barangay 34; Joemar Cartajena, 24, of Barangay Upper Carmen; and Antonina Padalapat, 32, of Nazareth village.
The Regional Special Operation Unit-10 (RSOU-10) together with other units of the Unified Task Force KonKrim confiscated the two sachets and three packs of alleged shabu, the report added.
Galagar and Cartajena were both listed in the police's directorate for intelligence (DI) and considered as "high-value individuals".
Padalapat was not a newly-identified drug suspect and she was not on the DI watchlist. However, she was among individuals who were being monitored due to their involvement in illegal activities.
All confiscated evidence was brought to the Regional Crime Laboratory Office 10.
The suspects, now at a detention facility of the RSOU-10, will be charged with the violation of Republic Act 9165 also known as the Comprehensive Dangerous Drugs Act of 2002.
"They have been monitoring the activities of these personalities for several months already," PRO-10 director PBGen. Rolando Anduyan said in a statement on Tuesday, as he commended all the lawmen for the successful operation.
He reminded all operating units to strictly observe the police operational procedures even as he thanked volunteers who continually support the advocacy and program of PRO-10 in maintaining the peace and order situation in Northern Mindanao. 
Philippine News Agency