By Franck Dick Rosete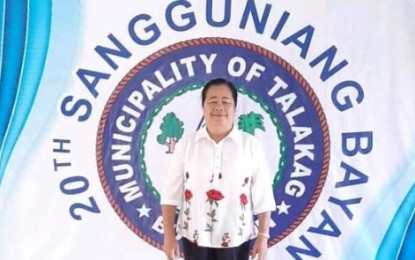 ---
CAGAYAN DE ORO CITY: Investigators are looking into the possible involvement of the New People's Army or personal conflict into the killing of a municipal councilor in Talakag, Bukidnon.
Maj. Dennis Rowell Flores, Talakag police chief, in an interview on Sunday said operations are ongoing against the still unidentified killers of Talakag councilor Susan Gayunan, 64.
She died from gunshot wounds to the head after two motorcycle-riding assailants fired at her in Purok 2, San Antonio village on Saturday afternoon.
The police are still establishing possible motives but job-related reasons are among them.
"According to some it could be related to her job, in politics, or it could be the NPA (New People's Army) or she has a personal conflict. We have actually a lot of angles to look at," Flores said.
Flores said they coordinated with adjacent police stations and quarantine control points to monitor the given description of the suspect, including the motorcycle.
Dona Mae Timtim and Luther Joey Bustillo, Gayunan's niece and nephew respectively, who were with the victim during the incident were also hurt.
Timtim sustained gunshot wounds while Bustillo was hurt when he tried to grab the gun from the suspect.
Flores said they recovered five empty cartridge cases, one unfired cartridge, and one magazine loaded with six bullets, believed to be from a .45 caliber firearm.
Philippine News Agency