By Noel Punzalan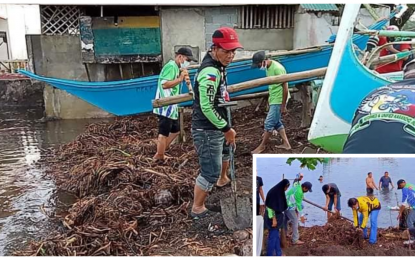 ---
PARANG, Maguindanao: Various non-government organizations (NGOs), with the support of the town government, have vowed to initiate a periodic cleanup drive in the coastal areas here following the collection of some five tons of garbage at its shorelines on Sunday.
"We have yet to finalize the upcoming cleanup schedules with the town government that has initially approved of our advocacy," Kennedy Dicay, chapter president of the Reformed United Karancho, a community service-oriented organization, told reporters here Monday.
Other organizations that joined the cleanup drive were the Parang Fishermen's Association and the town's Payong-Payong Tricycle Group, among others.
Gathered from the five-kilometer shorelines of Zone Beach and Punta Beach areas here during the drive were empty plastic water bottles, plastic cups, and other non-biodegradable refuse.
Parang, a first-class municipality in the northeastern part of Maguindanao province, hosts Polloc Port, the premier seaport of the Bangsamoro Autonomous Region in Muslim Mindanao.
Aside from its attractive beaches, its other tourist attractions include the sprawling golf course in the Police Regional Office-BARMM's Camp S.K. Pendatun; the White Sand Beach in Limbayan, Bongo Island; the Molina-Munoz Farm Resort; Fruit Bats Sanctuary; Bacolod Street; and the Amboracay white sand beach camp. Mayor Cahar Ibay is yet to meet anytime this week with the NGOs for the final plan of the periodic cleanup drive.
Philippine News Agency