By Edwin Fernandez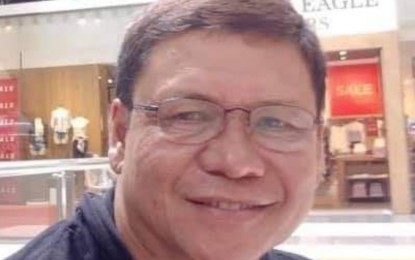 ---
COTABATO CITY: Police authorities are looking at the possibility that the murder of a village chairperson here on Thursday is related to his work.
Major Rustom Pastolero, city police station 2 chief, said this is based on their initial investigation on the death of chairperson Danny Matabalao Darping of Barangay Kalanganan 1.
"The perpetrators might have harbored ill-feeling with the village official over some issues," Pastolero told reporters here Friday.
Pastolero added though that they are not discounting other possible motives in the incident like a personal grudge.
The victim was waiting in a roadside car wash center around 8 a.m. along Barangay Rosary Heights 8 when two men on a motorbike arrived.
Pastolero said witnesses saw one of the men pulled a pistol and shot the unsuspecting Darping in the head and body, killing him instantly.
The suspects sped off towards an unknown direction after the incident, the witnesses added.
"The family vowed to cooperate with the investigation," Pastolero said, adding that the police are waiting for the family to complete the burial and grieving period.
He said initially, the family told police probers that the slain village official has been receiving death threats.
Police found two empty shells of caliber .45 pistol at the crime scene.
Philippine News Agency