By Edwin Fernandez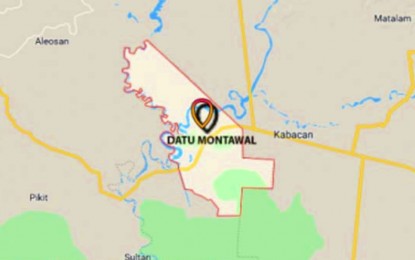 ---
COTABATO CITY: The Bangsamoro Human Rights Commission (BHRC) began Thursday its initial inquiry into the recent police operation that led to the death of a member of the Bangsamoro Islamic Armed Forces (BIAF), the armed wing of the Moro Islamic Liberation Front (MILF), in Datu Montawal, Maguindanao.
Agents of the police's Criminal Investigation and Detection Group – Bangsamoro Autonomous Region in Muslim Mindanao (CIDG-BARMM) conducted the operation in Barangay Bulit in Datu Montawal town on June 4 in search of loose firearms.
In the process, however, CIDG agents were allegedly forced to neutralize a certain Saidali Sansaluna, an MILF-BIAF member, when he grabbed the pistol of Patrolman John Paul Quitoriano and shot him in the buttocks.
"There is an element of human rights violation in the case," said Abdillah B. Alik, head of the BHRC investigation team.
Alik said the BHRC regional office and Maguindanao investigation division have teamed up to gather basic information and engaged with Datu Montawal's town government and the Philippine National Police (PNP), respectively, over the matter.
"We have substantial information coming from the two institutions of the local government and the police station of Datu Montawal," he added.
Meanwhile, Maj. Esmail Madin, the provincial officer of CIDG-BARMM for Maguindanao, told reporters the operation was done according to PNP rules of engagement.
"There was nothing wrong with it," he said.
Armed with a search warrant for firearms, the police raided the house of Arman Maulana in Barangay Bulit but the operation turned bloody when Maulana's companion, Sansaluna, resisted and provoked a gunfight.
Madin said both Sansaluna and Maulana are suspected of being involved in gun-running activities and were hunted down by the police.
He said Maulana, who did not resist arrest, is under the custody of the CIDG-BARMM in this city.
Philippine News Agency