By Franck Dick Rosete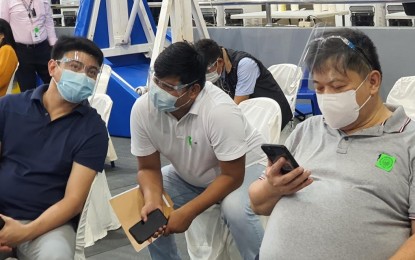 ---
CAGAYAN DE ORO CITY: The City Council here on Wednesday dropped the complaint against the Sangguniang Kabataan (SK) Federation president who was allegedly involved in an indecent online conversation with a college student.
The complaint against John Michael Seno, who also serves as a City Councilor, did not advance to a formal hearing in the council chamber after the complainant failed to provide an affidavit that was requested by the committee.
"We gave her 10 days to provide a written complaint. But it's already beyond 10 days, it's near two months already but she didn't still submit the complaint," said Councilor Edgar Cabanlas, chairman of the committee of the whole, in a phone interview.
Cabanlas said his committee would no longer accept the complainant's appeal although the latter could file an administrative case before the Office of the Ombudsman.
Seno told reporters that he had no bad intention during the exchange of conversation with the complainant.
"I wondered because there's a social media account where they deleted the conversation and only end (purposely cut) with the term 'hookup,' but there's a continuation to that. She asked, 'What do you mean?' and I said, 'Let's meet to know your friends so that I can connect.' I don't have bad intentions," he said.
Councilors Lordan Suan and Jocelyn Rodriguez, however, expressed their opposition to the given decision.
Suan, in a radio interview here Wednesday, said the complainant was not able to provide the complaint affidavit at the right time due to some measures, in line with the response against the coronavirus disease 2019 (Covid-19) pandemic.
"When she (complainant) came to (Police Camp) Alagar (to file a complaint), I think it was closed due to the conduct of disinfection and when she came back, the officer was not around," he said.
Cabanlas understood the current situation but said the complainant must inform the City Council.
"She should inform or send an email to the City Council, which she can do, that she can't process for the meantime or request for an extension," he added.
He said the only note received by the City Council from the complainant was a notification for the committee of the whole that she would not participate in all proceedings.
Cabanlas said the complainant has decided to pursue the complaint but the written complaint was not yet ready.
He said the City Council could prolong the proceedings due to the ongoing Covid-19 response and surge of cases in the city. 
Philippine News Agency