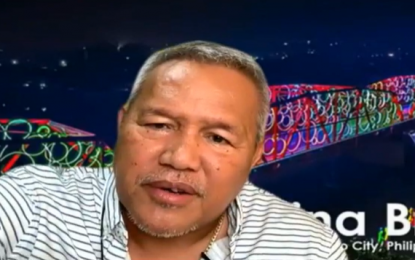 ---
CAGAYAN DE ORO CITY: Mayor Oscar Moreno on Tuesday said President Rodrigo Duterte's warning that he will order stricter measures here and Bacolod City if Covid-19 cases remain high should serve as a "somber reminder" to the people to religiously comply with minimum public health standards.
"The President has his own style of convincing people to comply with health protocols. His observation that there are people who were acting as if there was no pandemic was correct which is why there is this surge of Covid-19 cases in the city," Moreno said.
Duterte's caution was issued during his regular Talk to the People on Monday night as the Department of Health in Region 10 (Northern Mindanao) set a meeting with the City Health Office (CHO) and the health officials of Ozamiz City and Bukidnon province amid the rising Covid-19 cases in Cagayan de Oro and Bacolod.
"Gaya ng (Just like) Mindanao, Mindanao then Bacolod and Cagayan de Oro. Nakita ko talaga (I can really see it)…I passed by the place while going home to Mindanao, na ang mga tao, bale wala, parang walang nangyari. Parang walang sakit (that people there ignore it, it's like nothing happened. It's like there's no disease)," Duterte said.
Northern Mindanao Medical Center (NMMC) reported that half of its admitted patients are infected with Covid-19.
After the Covid-19 cases hit 50 in May, Moreno issued an executive order (EO) enforcing curfew from 9 p.m. to 5 a.m. the following day, and another EO prohibiting sale of liquor during curfew hours.
Restrictions were also enforced on the attendance of wakes and funerals, identified as one of the causes of Covid-19 infection in the city.
"Once the NMMC and the city's private and public hospitals decide to surrender because they are overwhelmed by the surge of Covid-19 cases, then we will head to enhanced community quarantine (ECQ). And when that happens everyone will suffer. But we can overcome this crisis if we only comply with minimum public health standards. That's why the President's warning should remind us to fully cooperate and comply with health protocols," Moreno said.
Philippine News Agency