By Nef Luczon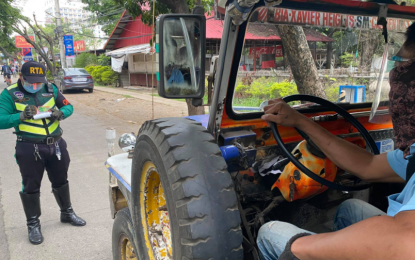 ---
CAGAYAN DE ORO CITY: Drivers of private vehicles here will not be spared from penalties if they violate minimum public health standards.
Antonio Resma Jr., co-chairperson of the Disiplina Muna Advocacy Team, said on Tuesday that just like with public vehicles, private motorists must authenticate that they are authorized persons outside of residence or show Barangay Exit Passes as the city is under modified enhanced community quarantine since June 1.
Violators will be issued Ordinance Violation Receipts and asked to return to their points of origin.
"Private vehicles can be challenging because they don't have fixed routes. Technically they can find ways to avoid the checkpoints. That is why we (city government) have strategized with barangays to have their own control checkpoints, so that (essential) travels will be filtered," he told reporters.

Resma said the city has four fixed secondary checkpoints manned by the Roads and Traffic Administration (RTA), with backup from the Highway Patrol Group.
From June 4 to 8, RTA data showed 100 private vehicles and 200 public utility vehicles were given violation tickets.
Philippine News Agency