By Franck Dick Rosete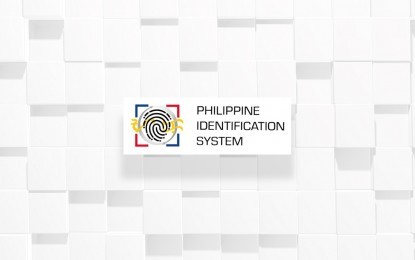 ---
CAGAYAN DE ORO CITY: The Step 2 registration process for the Philippine Identification System (PhilSys) in Northern Mindanao will start this month.
Philippine Statistics Authority (PSA) Region 10 director Janith Aves said they aim to start the second step of registration in the province of Camiguin on June 7, in Bukidnon and Misamis Oriental on June 14, and Lanao del Norte and Misamis Occidental on June 21.
"Definitely for Cagayan de Oro City, we still could not open by June 14 because we are still in MECQ (modified enhanced community quarantine).
Probably we can start (on) June 16," she said in a radio program Saturday.
The registration schedules are intended for those who were included in the house-to-house data collection from selected villages with low-income households since they are the priority.
Meanwhile, the tentative schedule for Step 2 registration for those who have entered their demographic information online will be in August, while institutional registration in September this year.
In Region 10, PSA has targeted about 1.5 million registrants for Step 1, and about 5.1 million registrants from the online portal.
As for institutional registration of the national ID system, PSA-10 has targeted 107,584 institutions. As of May 31, total registrants in the region reached 1,094,833, or 144.82-percent accomplishment of the 756,000 target registrants.
From the total number, Bukidnon registered 358,664, Camiguin (27,954), Lanao del Norte (271,659), Misamis Occidental (132,557), and Misamis Oriental (303,999).
Aves said the parents could already register their child as early as birth for the national ID. The information will just be updated, she said, when the child reaches 15 years old.
Aves also assured the public the PSA will not leak to the other agencies the information it received from the data collection.
She reiterated the importance of securing a national ID.
"We really need to have this ID because some of our population don't have an ID to present if for example, they would transact business in government or in the private sector," she added.
Signed into law by President Rodrigo R. Duterte in August 2018, Republic Act 11055, or the Philippine Identification System Act, aims to establish a single national ID for all Filipinos and resident aliens.
The national ID shall be a valid proof of identity that shall be a means of simplifying public and private transactions, enrollment in schools, and the opening of bank accounts.
It will also boost efficiency, especially in dealing with government services where people will only need to present one ID during transactions.
Philippine News Agency