By Noel Punzalan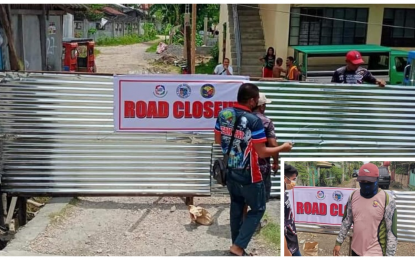 ---
COTABATO CITY: The city government began implementing Monday the "one entry, one exit" passageway plan for areas here with a high number of coronavirus disease 2019 (Covid-19) cases.
Retired Col. Rolen Balquin, city public safety officer and concurrent composite quarantine team head, said the new order intends to reduce Covid-19 cases following a spike in recent weeks.
"Villages with high Covid-19 cases will use one road in going in and out of their communities," he told reporters in an interview.
Chairpersons of 37 barangays have been briefed and instructed to control the flow of people, Balquin said.
The city, currently under general community quarantine status, still has 214 active infections.
Those below 18 years old and above 60 strictly must stay home while the "no movement Sunday" is still in effect.
"Violators will be penalized," Balquin warned.
The villages with high number of Covid cases include Barangay Rosary Heights (RH)-2 with 14; RH-Mother, 13; RH-9, RH-11, and RH-12 with 12 each; RH-7, 11; RH-10 and RH-13 with nine each; Poblacion 3 and RH-3 with six each; and Tamontaka Mother, five.
Philippine News Agency