By Franck Dick Rosete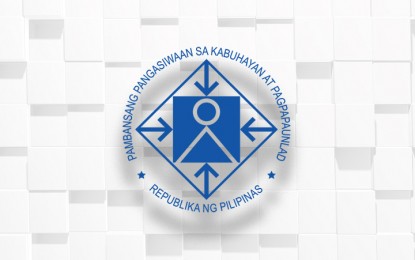 ---
CAGAYAN DE ORO CITY: The National Economic and Development Authority in Northern Mindanao (NEDA-10) on Friday said the city can lose about PHP2 billion to PHP2.5 billion worth of business profits during the 15-day imposition of modified enhanced community quarantine (MECQ) due to the coronavirus disease 2019 (Covid-19) pandemic.
NEDA-10 Director Mylah Faye Aurora Cariño, in a virtual presser with the members of the Regional Inter-Agency Task Force, said the agency's estimate of sector capacity losses was computed based on the 2018 data of the Philippine Statistic Authority 10 that showed 37,340 registered enterprises in Northern Mindanao.
Of the total enterprises in the whole region, 9,871 or 26 .43 percent are based in the city that employs about 99,875 workers or 34 percent of the total employment in the region.
Cariño said the estimated total sector loss during the said period was between 15 percent and 30 percent, while estimated other services sector loss contribution is between 10 percent and 15 percent.
She also said the wholesale and retail trade could contribute more than 50 percent of output losses, and a 5 percent to 10 percent reduction in transport services because of the limited movement of people and its operational capacity.
About 74 percent of 121 permanently closed establishments in the region are from this city.
"We're asking the cooperation of everyone to follow the health protocol since this is very important to fight the Covid-19," Cariño said.
Effects on small businesses
Meanwhile, Jorely Banares, one of the stallholders near St. Augustine Metropolitan Cathedral, said even though their operations resumed, the current status in the city still has an impact on their business due to the restrictions imposed by the government.
"I'm thankful because we're back. But we can still feel the effect of MECQ in our business because of the limited movement of the people," she said in the vernacular.
She was thankful nonetheless that the local Barangay 1 unit, has lifted the temporary closure.
A church employee, Rey Estillore, said his worry after the Church implemented a skeleton workforce only allowed him and his colleagues to work for limited days because of the MECQ.
"Right now, we only have three days of duty and it started right after the MECQ announcement. And we will only get paid just for every duty we have worked," he said
Both Banares and Estillore are hoping that this MECQ status would not go beyond June 15 so they would have a better income.
Philippine News Agency