By Noel Punzalan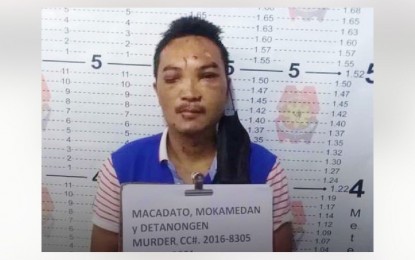 ---
COTABATO CITY: A long wanted murder suspect was arrested in a government hospital here on Thursday night, police said.
Maj. Elexon Bona, city police station1 commander, identified the suspect as Mokameden Detongan Macadato, 33, of Barangay Aratuc, Buldon, Maguindanao.
The suspect was arrested at the Cotabato Regional and Medical Center (CRMC) around 8 p.m.
"Macadato voluntarily yielded when served with an arrest warrant by the police team," Bona told reporters Friday.
He said the suspect was implicated in a murder case in 2016 and went into hiding.
"A warrant for his arrest was long issued by Judge Bansawan Ibrahim of the Regional Trial Court Branch 14 on Nov. 2, 2016, but police tracker teams failed to locate him," Bona said.
He said it was only after Macadato figured in a recent motorcycle accident and brought to the CRMC that policemen saw his criminal record in the police computer database.
Bona said the suspect is temporarily detained at the city police station 1 lock-up cell pending a commitment order from the court.
Philippine News Agency