By Noel Punzalan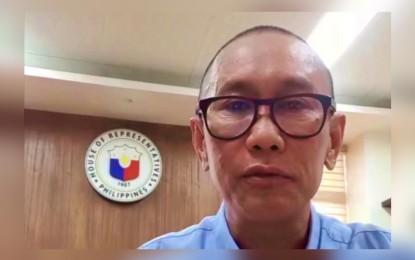 ---
COTABATO CITY: Maguindanao 2nd District Rep. Esmael Mangudadatu has filed a bill urging all local government units across the country to allot lots for Filipino Muslim cemeteries.
In a statement released here Tuesday, Mangudadatu said he filed House Bill No. 9589, an act requiring all LGUs in the county to allocate suitable tracts of land in their localities for Muslim cemeteries.
"I filed the bill on Monday because, despite the growing number of Muslims relocating to various parts of the country, only a handful of cemeteries for Muslims exists," he said.
Mangudadatu, who is the House vice-chair of the committees on Mindanao Affairs and Local Government, said with Filipino Muslims migrating from Mindanao, there has been a rise of Muslim population and communities in almost all parts of the country, bringing with them not only their trade and skills but also their culture and religious beliefs and practices.
"Part of our culture and practice is our strong adherence to the burying of our dead relatives in less than 24 hours upon demise," he said.
"This is why it is only appropriate that we bury them in a place that can exclusively host the body of our departed Muslim brothers and sisters," he added.
He said based on 2019 data of the National Commission on Muslim Filipinos, there is an estimated 12,699,550 Filipino Muslims across the country.
Of the number, 206,644 are found in Region 1; followed by Region 2 with 183,068; Region 3 (240,121); Cordillera Autonomous Region (39,503); National Capital Region (566,648); Region 4 (726,103); Region 5 (309,331); Region 6 (225,099); Region 7 (487,438); Region 8 (324,504); Region 9 (1,652,819); Region 10 (750,440); Region 11 (934,111); Region 12 (294,026) Caraga Region (204,851) ; and Bangsamoro Autonomous Region in Muslim Mindanao (5,554,845).
"Despite this, there are few public cemeteries that cater to the Filipino Muslim communities, that it has become overcrowded already," Mangudadatu said.
He pointed out that Muslim families are also forced to immediately transport, usually by plane, the remains back to the place of origin of the deceased for fitting burial rites.
"It is not a joke to transport the remains of our Muslim brethren (to their hometowns) due to expensive transport fees. Not only it is stressful especially during this pandemic, but it also causes financial distress to the grieving families," he said.
He added that departed Filipino Muslims, who had done their fair share in nation-building as citizens of the country, must be buried with their dignity intact and under their cultural practices and religious convictions.
"Like everyone else, we all wanted is to give our loved ones the proper burial they deserve," he said.
Philippine News Agency