By Nef Luczon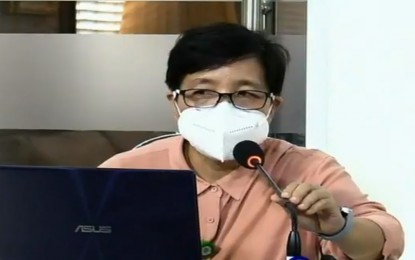 ---
CAGAYAN DE ORO CITY: Government medical doctors on Friday urged the public to limit their social interactions with family members to reduce the number of coronavirus disease 2019 (Covid-19) transmissions.
Dr. Gina Itchon, head of research and development at the state-run Northern Mindanao Medical Center, said it could be difficult for some Filipinos to limit social interactions given the Filipinos' trait of giving a premium on social circles.
"I think it's hard for Filipinos (during this time of pandemic) to not go without peers. (When) We eat, we have peers; we go out, we have companions. It's hard for us (Filipinos) to be (doing things) alone," Itchon said.
She discouraged people from inviting others to their homes, and avoid congregation and crowded areas at a time when the city is under modified enhanced community quarantine (MECQ).
Dr. Teodulfo Joselito Retuya, resident epidemiologist of the City Health Office (CHO), said most Covid-19 cases between May and early June were from within family members based on the background of patients, such as same surnames and addresses.
"We are still experiencing the effects from two to three weeks ago when people went out during Mother's Day," he said.
Retuya added that the risk of getting infected in the household is high because of the complacency of people to observe health protocols, especially those with members frequently going out of the house, and travel history unknown to other household members.
Contact tracers
Meanwhile, the Department of the Interior and Local Government (DILG) 10 (Northern Mindanao) has already deployed 178 agency-hired contact tracers that form part of the 1,526 total contact tracers in the city.
DILG-10 Director Arnel Agabe said the department, along with other national line agencies, have regularly met through the Task Group on Governance to identify various challenges in implementing programs and services to contain the spread of Covid-19.
"We should help one another. We need our constituents to help the national government and local government units because we could not solely rely on the assistance from the government if our community quarantine classification is more strict," he said in the vernacular.
As of June 4, there are a total of 22,628 confirmed cases of Covid-19 in Northern Mindanao. Of this number, there are 16,578 recoveries, 693 deaths, while the number of active cases is now 5,357 cases.
Cagayan de Oro City posted 120 new cases on June 3, bringing the total to 1,434.
Philippine News Agency