By Noel Punzalan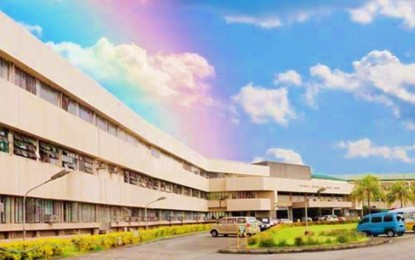 ---
COTABATO CITY: The government-run Cotabato Regional and Medical Center (CRMC), the referral hospital for coronavirus disease 2019 (Covid-19) in Central Mindanao, has reached its full capacity in terms of patients' admission due to the continued rise in Covid-19 cases here.
"We might be opening additional treatment centers to attend to the increasing number of cases of Covid-19 to decongest patients admission related to the disease at CRMC," Mayor Cynthia Guiani-Sayadi told reporters here Tuesday.
Currently, the city has one temporary Covid-19 treatment and monitoring facility for mild and moderate cases situated in the Malagapas area here.
Aside from Covid-19 patients in Central Mindanao, the 400-bed CRMC also caters to patients inflicted by the virus from the Bangsamoro Autonomous Region in Muslim Mindanao, particularly from the provinces of Maguindanao and Lanao del Sur.
"To date, this city alone has 214 active cases," the mayor said.
On Monday, she said the city Inter-Agency Task Force Against Covid-19 has logged 63 new cases, the highest so far for the locality.
Among the new cases, one patient died bringing the city's death toll to 76 since March last year.
"This is very alarming because the virus is rapidly spreading among all of us in our communities," Guiani-Sayadi said.
"Again, please refrain from engaging in unnecessary outside activities," she added.
The city is among several areas in the country recently mentioned by President Rodrigo Duterte to be placed under the stricter general community quarantine status due to the sudden spike in Covid-19 cases.
Philippine News Agency