By Franck Dick Rosete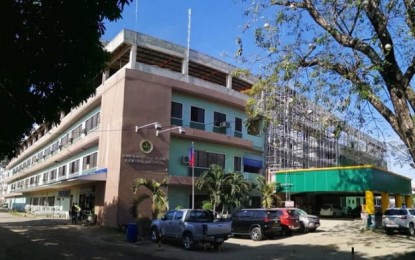 ---
CAGAYAN DE ORO CITY: The city government here targets to complete the construction of a hospital-based temporary treatment and monitoring facility (TTMF) in the next four months.
Mayor Oscar Moreno said the facility is situated on the fourth floor of the Pimentel Building in JR Borja General Hospital, a government-owned hospital managed by the city government.
He has instructed the Local Finance Committee and Engineering Department to finish the plan and execution.
"The most important for this (project) are the plans and the plans are now being worked out," Moreno said Saturday in a livestreamed briefing on coronavirus disease 2019 (Covid-19) update.
He said various conferences were already conducted together with the Northern Mindanao Medical Center (NMMC) and Department of Health (DOH) Region 10 as this project requires clearance and approval from the latter.
"We're currently working on it and we already know what the needs are and the programs are now being prepared. Hopefully, the procurement process will also begin," he added.
Moreno said in a previous presser they targeted to have 60 to 80 isolation beds, including an intensive care unit (ICU) at the said facility.
Dr. Lorraine Nery, acting city health officer, reiterated the plan of putting a biosafety laboratory II (BSL) in JR Borja General Hospital to help the NMMC and DOH-10 in Covid-19 testing.
Nery said medical technologists are being trained for the opening of the laboratory.
"We have adjustments now in terms of the schedule regarding our re-swabbing policy in our TTMFs that will free up time for our med techs in order to train them in preparation for the opening of our own BSL II laboratory," she said.
The city government implements this measure to address the current situation of the city's critical care utilization rate (CCUR) which is "still under pressure", Moreno said.
As of June 3, data presented by Moreno showed that the utilization rate of the city's intensive care units was at 78.13 percent while that of isolation beds was at 71.15 percent, which was considered high risk based on DOH classification.
The city logged 95 new confirmed cases as of June 4, bringing the total to 7,754 cases. Of the total number of cases, 1,466 of which are active cases composed of 369 admitted in different hospitals and 1,097 placed in the isolation facilities.
Philippine News Agency