By Franck Dick Rosete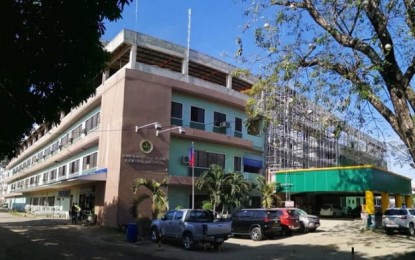 ---
CAGAYAN DE ORO CITY: The local government is planning to increase the bedding capacity of its city hospital to cater more patients of Covid-19.
City Mayor Oscar Moreno, during the press briefing on Wednesday afternoon, said that a portion of the annex building of the JR Borja General Hospital can be converted to about 60 to 80 isolation wards, which includes an additional Intensive Care Unit (ICU) dedicated for Covid-19 cases.
"It is not easy to convert a room into an ICU because it needs approval from the Department of Health (DOH), but we're looking for that," he said.
Moreno said one factor why the city was placed under high-risk modified enhanced community quarantine from the low-risk classification of modified general community quarantine, was because of the high critical care utilization, where rooms from both private and public hospitals are overwhelmed as Covid-19 cases surged since May.
He said the city's ICU utilization rate remains at more than 80 percent that is considered "high risk" based on the DOH classification standard.
There are 40 ICUs in the city's hospital system – 22 ICUs at Northern Mindanao Medical Center (NMMC); seven at the Polymedic Medical Plaza; three ICUs each at the Polymedic General Hospital, Cagayan de Oro Medical Center and Capitol University Medical Center; and one ICU each at the Madonna and Child Hospital and Maria Reyna-Xavier University Hospital.
Moreno added that the city government is eyeing the possibility of procuring additional mechanical ventilators.
Philippine News Agency