By Noel Punzalan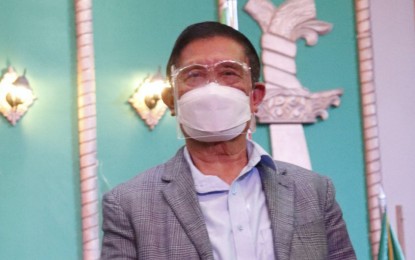 ---
COTABATO CITY: Members of the Bangsamoro Transition Authority (BTA), the interim lawmaking body of the Bangsamoro Autonomous Region in Muslim Mindanao (BARMM), are eyeing the approval of proposed Bill No. 70 or Bangsamoro Education Code (BEC) this week.

BTA Speaker Pangalian Balindong on Monday said BARMM Chief Minister Ahod Ebrahim requested a special session on Tuesday, May 18, to address the proposed measure.

"We expect the BEC to be passed anytime this week after deliberations in the plenary," Balindong, a lawyer, said.

Since the establishment of the BARMM on Jan. 21, 2019, the region is yet to pass a measure for its education code.

"The BEC is one of the most important legislative measures that the parliament must enact," Balindong said.

He pointed out that the BARMM, under the Bangsamoro Organic Law, is required to establish, manage, and support a complete and integrated system of quality education, which shall be a subsystem of the national education system.

The organic law also directs the regional government to develop an educational framework that is "relevant and responsive to the Bangsamoro people's needs and aspirations while adhering to the minimum standards set by the national government. "

The pending regional bill code must cover, among others, the formal, non-formal, and informal learning systems in both public and private schools in all levels — basic, higher, and technical education.

BARMM Education Minister Mohagher Iqbal, meanwhile, said the proposed education code reflects the Bangsamoro people's distinct historical identity and aspiration to build a future founded on justice and peace.

"The BARMM government envisions an education system that focuses on developing learners or students, where competent teachers use a relevant and adaptive curriculum. Schools that are well managed, safe, and develop creative spaces for learning," he said.

Iqbal, himself a member of the regional parliament, filed the proposed education code to the BTA plenary in October last year.
Philippine News Agency