By Richelyn Gubalani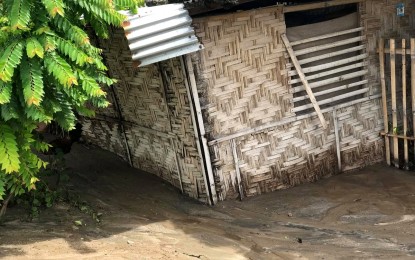 ---
GENERAL SANTOS CITY: Over 140 families were temporarily displaced due to severe flooding in riverside and low-lying areas here following hours of heavy rains from Tuesday night to Wednesday dawn.

Dr. Agripino Dacera Jr., City Disaster Risk Reduction and Management Office head, said the almost non-stop rains spawned by the Intertropical Convergence Zone caused several rivers and other waterways to swell, submerging nearby communities.

Dacera said heavy flooding, which reportedly reached waist-deep in some areas, was reported in 12 of the city's 26 barangays.

The situation was worsened by the clogged canals and other waterways, as experienced by communities near a creek in Barangay Baluan, and the high tide in the Sarangani Bay that affected the coastal areas, he added.

"Most of the flooded areas were situated in the low-lying parts of the city," Dacera said in a briefing on Wednesday.

In Barangay Lagao, he said 23 families were forced to evacuate to higher areas but three of them already returned to their homes as of noon as the floodwaters subsided.

He said 60 families in Purok Malipayon and three in Purok San Lorenzo, Barangay Apopong also left their homes for several hours after a creek beside the Sarangani Bay Medical Specialists Center swelled late Tuesday night.

In Barangay Labangal, some 12 puroks were swept by heavy flooding that affected at least 60 families.

Hardest-hit were communities near the tributaries of the Makar and Silway rivers, with some areas ravaged by floodwaters accompanied by mud and silt.

The affected residents, mostly rescued by village responders, are currently staying at the barangay gymnasium.

Dacera said several families in Purok Paradise, Barangay Tambler as well as from five other puroks in Barangays Fatima, Calumpang and San Isidro were forced to leave their home but have since returned.

In Barangay City Heights, he said two houses near a damaged dike were totally damaged.

"There was no reported injury or any casualty among our residents and no major structures were damaged but there are some water pipelines and electric posts that were affected", he said.

Dacera said the city government is on high alert due to the erratic weather condition.

"As early as yesterday morning we have a sent out advisories on the possible (adverse) weather condition because unlike earthquakes, we can observe this in advance so we an ample time to prepare," he added.
Philippine News Agency