By Noel Punzalan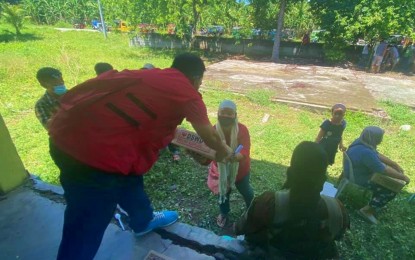 ---
COTABATO CITY: At least 976 banana plantation workers in Maguindanao have received relief assistance from the Department of Social Welfare and Development–Region 12.

DSWD-12 Director Cezario Joel Espejo on Wednesday said the beneficiaries are workers of the "La Frutera" plantation in Datu Paglas, Maguindanao, who were affected by the crisis brought by the coronavirus disease (Covid-19) pandemic.

"This is to somehow assuage the impact of the pandemic to the field workers," he said.

Espejo said the food pack distribution was realized through DSWD's Technical Assistance and Resource Augmentation (TARA) program initiated under the Office of the President.

The DSWD-12 also distributed the same assistance to qualified workers in the towns of Talayan, Buldon, and Barira, all in Maguindanao.

Espejo said validation and coordination with the Ministry of Social Services and Development–Bangsamoro Autonomous Region in Muslim Mindanao were made before the distribution of the assistance.
Philippine News Agency