By Ercel Maandig and Nef Luczon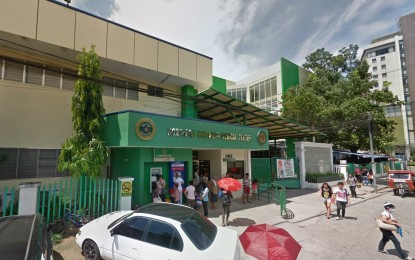 ---
CAGAYAN DE ORO CITY: Mayor Oscar S. Moreno reiterated his appeal Wednesday for the public to practice "self-discipline" as a crucial step to fight the rising cases of coronavirus disease (Covid-19) here.

Moreno warned that local hospitals are nearing capacity limits, adding that health workers are weighed down by the rising number of Covid-19 cases.

"Our hospital system is being burdened with the rising number of admissions of Covid-19 patients. Self-discipline is the key to suppress the surge of cases. That is why don't spread the virus and don't get contracted by the virus," he said.

Currently, Moreno said at least 274 confirmed cases are admitted to the government-run Northern Mindanao Medical Center (NMMC) and other hospitals in the city, 220 of whom are Cagayan de Oro residents.

As of 10 p.m. Tuesday, the City Health Office (CHO) recorded 103 more cases, bringing the city's active cases to 1,026.

CHO epidemiologist, Dr. Joey Retuya, said he expects cases to further increase if residents continue to ignore the minimum public health standards.

Retuya said the majority of the new cases have traveled outside the city, attended mass gatherings such as birthday celebrations, weddings, burials, wakes, and funerals in the last two months.

Meanwhile, Moreno said the city government spends between PHP7 million to PHP8 million a month for the daily meals of Covid-19 patients confined in the city´s isolation units (CIUs) and temporary treatment monitoring facilities (TTMFs).

"I also apologize to those patients who complained about the food provided to them because that´s what the city can afford. I understand that a lot of these patients want to have cooked food delivered to them but if we allow that to happen, it would be catastrophic. The people who would deliver the food to these patients…the likelihood of infection is very high," Moreno said.

He said any food or essentials to be brought to the confined patients should be cleared by the City Health Insurance Office (CHIO), which serves as a "clearinghouse" for these items.

The CHIO requires that supplies be delivered at their office from 8 a.m. to 11 a.m. so that these can be brought to the quarantined patients on the same day.
Philippine News Agency