By Noel Punzalan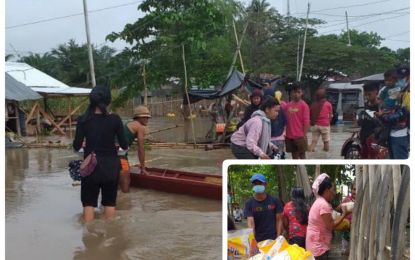 ---
COTABATO CITY: Personnel of the Bangsamoro Autonomous Region in Muslim Mindanao-Rapid Emergency Action on Disaster Incidence (BARMM-READi) are on standby to respond to emergencies brought about by Tuesday's flooding in several towns of Maguindanao.

"We are waiting for reports from local government units for us to respond to any emergency that may arise," Minister Naguib Sinarimbo of the Ministry of the Interior and Local Government–BARMM and concurrent head of BARMM-READi, said.

Scattered heavy rains spawned by an intertropical convergence zone affected the towns of Sultan sa Barongis (SSB), Datu Salibo, Datu Piang, Mamasapano, Shariff Saydona Mustapha, and Rajah Buayan–all in the province's second district.

The towns are situated near the vast Liguasan marshland that serves as the catch basin for river tributaries from the provinces of Maguindanao, North Cotabato, Sultan Kudarat, South Cotabato, and Bukidnon in Central Mindanao.

Sinarimbo said they are particularly keeping an eye on Sultan sa Barongis town, the most affected area of the flooding.

A Facebook post by officials of Barangay Barurao in the town showed their area being submerged in knee-deep waters. Sinarimbo said the local government is currently attending to its affected villagers by distributing food packs.

As of this posting, Sinarimbo said there were no reports yet of evacuation even from other flood-hit towns.
Philippine News Agency