By Teofilo Garcia, Jr.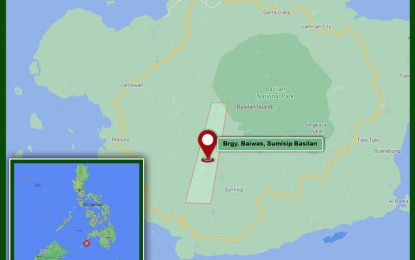 ---
ZAMBOANGA CITY: Some three Basilan-based Abu Sayyaf Group (ASG) bandits were killed in two separate clashes as government troops continue the offensive against the terrorists in that province, military officials announced Monday.
Lt. Gen. Corleto Vinluan Jr., commander of the Western Mindanao Command (Westmincom), said the clash happened around 7:40 a.m. Sunday in Sitio Kura-Kura, Barangay Baiwas, Sumisip, Basilan.
Vinluan said the troops were conducting focused military operations when they clashed with a group of ASG bandits led by mid-level leader Pasil Bayali in Sitio Kura-Kura, Barangay Baiwas.
The firefight lasted for about 30 minutes afterwhich the ASG bandits scampered in different directions leaving the remains of their two slain companions.
"We are still verifying the identification of the slain terrorist," said Brig. Gen. Domingo Gobway, commander of the Joint Task Force Basilan.
Gobway said another firefight ensued for about 15 minutes ensued, while the reinforcing troops were conducting clearing operations in the area that resulted in the death of another ASG bandit and the recovery of one M-16 Armalite rifle.
"Due to the persistent offensive operations by our gallant troopers, a total of three terrorist cadavers and one firearm were recovered in the said operations. Our troops are continuously conducting hot pursuit operations against the fleeing ASG members. With the series of engagements, we are certain that most of the terrorists incurred gunshot wounds as evident on the bloodstains in the area. We will find, fix and neutralize the remaining fleeing terrorists," Gobway said.
He said they are grateful that no soldier was hurt during the successive encounters.
"We thank the active participation of the local officials and the community of their desire to end terrorism by providing us real time information for the neutralization of the terrorists. Rest assured that we will continue to bolster our operations to keep the communities safe and secured," Vinluan said.
Since January, a total of 18 ASG bandits were neutralized in Basilan province, four of whom were killed, 13 surrendered, and one was apprehended. 
Philippine News Agency