By Edwin Fernandez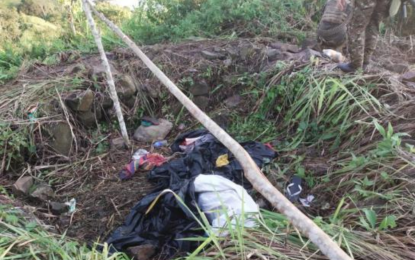 ---
CAMP SIONGCO, Maguindanao: Two more combatants of the Bangsamoro Islamic Freedom Fighters (BIFF) were killed in continuing military operations in the province, the Army reported Monday.
Maj. Gen. Juvymax Uy, Army's 6th Infantry Division commander and concurrent head of Joint Task Force Central (JTFC), said a firefight erupted early Sunday in the village of Mao in Datu Paglas town where the two BIFF combatants were slain.
He said the firefight lasted for about 15 minutes between elements of the Army-led JTFC and BIFF faction under Mohiden Animbang alias Kagui Karialan.
Uy said the slain terrorists were among those who showed forced and occupied the Datu Paglas market on May 8.
The death of two BIFF members came five days after the military clashed with another group of BIFF in Sitio Linek, Barangay Digal of Buluan town that left five BIFF gunmen dead.
He said no casualty was reported on the government side while the remains of the two terrorists were turned over to the local government unit.
Soldiers also found one bandolier with two long magazines for an M16 rifle with 50 rounds of 5.56mm ammunition, two backpacks with personal belongings, one broken handguard of an M16 rifle, and assorted food.
"I directed more troops to reinforce the engaged units and establish blockade on the enemy withdrawal routes to ensure that no terrorist will escape from the pursuing forces," Uy said.
Since January this year, a total of 89 BIFF terrorists were neutralized in military operations across Central Mindanao.
Of the total number, 41 were killed and 48 surrendered, records from the 6ID showed.
The JTF Central also listed a total of 56 firearms recovered from the operations against the local terror group. 
Philippine News Agency