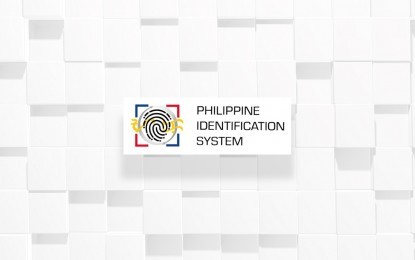 ---
DAVAO CITY: The online registration for the Philippine Identification System (PhilSys) or National ID is only designed for Step 1 registration phase or those who have not yet registered with PhilSys.

In a recent Facebook post, the office of Barangay 32-2 here issued the clarification after some registrants who were already issued appointment slips accessed the PhilSys online registration site.

"Reminders: For those who have completed Step 1 registration and have already an appointment slip, please do not access the PhilSys online registration site so the information will not be distorted. The site is only for those who were not visited by PhilSys enumerators during the house-to-house visitation for Step 1 last year. The site is only for Step 1 registrants," the post read.

Moreover, Barangay 32-D also provided instructions on how to register online for Step 1:

1. Log on to register for your appointment procedure: https://register.philsys.gov.ph (suggestion: use Chrome browser because it's faster)

2. Fill in all the information needed because all are mandatory, especially on blood type

3. Be sure you have an active contact cellphone number so that you can access the system.  It's the first to be asked by the system for your OTP code

4. You should not upload any document or your photo as attachment because that will be asked during Step 2 registration. After Step 1, just wait for a text message or email from PSA for your appointment for Step 2 registration

5. Online registration is available for Filipinos and resident aliens

It can be recalled that the online registration system encountered a glitch during the pilot launching on April 30 due to the huge number of applicants that went beyond the 16,000 ceiling per minute. 

The Philippine Statistics Authority (PSA), however, said it has made some improvements on the site to accommodate alarger number of applicants.
 
In a statement posted on its website, PSA said: "While registration is not disrupted, PSA said it continues to upgrade the website for faster, smoother and convenient registration of Filipinos."

PSA also reported from April 30 to May 4, a total of 51,640 individuals have successfully registered in the online Step 1 registration.

With the online registration now running smoothly, it is expected millions of Filipinos will be PhilSys- registered by end of the year.

PSA is targeting to register up to 70 million Filipinos by the end of the year.

Signed into law by President Rodrigo R. Duterte in August 2018, Republic Act 11055, or the Philippine Identification System Act, aims to establish a single national ID for all Filipinos and resident aliens.

The national ID shall be a valid proof of identity that shall be a means of simplifying public and private transactions, enrollment in schools, and the opening of bank accounts.

It will also boost efficiency, especially in dealing with government services where people will only need to present one ID during transactions. 
(PNA/SRNY/TRS)