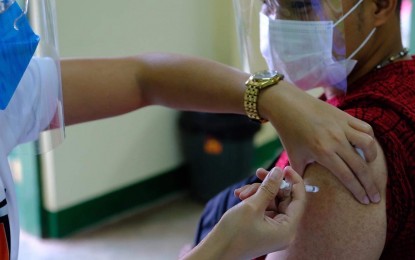 ---
DAVAO CITY: Proof of vaccination will not be required for employment, continued employment, or as a condition for enrolment in schools here.
Although the national government has given the private sector the green light to buy their own vaccines through a tripartite agreement, the city government reminded private companies and educational institutions that getting vaccinated is not mandatory.
"The Davao City Government informs all Dabawenyos that procurement and access to Covid-19 vaccines by private companies should not be used as a requirement for employment nor continued employment of their current workers, as well as a condition for enrolment in schools for students," it said in a statement Saturday.
Despite being allowed to procure vaccines by the national government, private companies or institutions are discouraged from requiring employees or students to pay for the jabs or collect other fees.
"Currently, the Davao City Government has brought this issue to the Department of Health for clarification," it said.
The city government created vaccination hotline numbers 0961-0734965 and 0927-0229087 where citizens can report such incidents of Covid-19 vaccines for sale.
(Prexx Marnie Kate Trozo/PNA/SRNY/TRS)