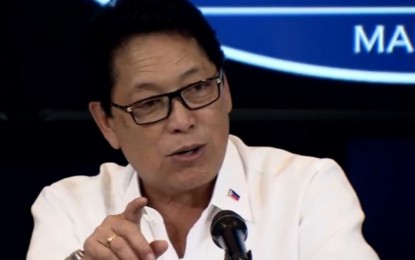 ---
COTABATO CITY: Labor Secretary Silvestre Bello III assured the relatives of an Overseas Filipino Worker (OFW) from North Cotabato who died while in a quarantine facility in Manila that they will receive financial aid and other benefits from the government.

"Surely, the family of Eden Bianzon will get aid from the government," Bello told the Catholic-run DXND radio station in Kidapawan City Tuesday morning.

Bianzon, an OFW from M'lang, North Cotabato, returned late last month from abroad.

As part of health protocols, she submitted herself for swabbing upon arrival and stayed at a government-administered quarantine facility.

However, Bianzon died on April 7 after staying for several days at a hotel turned into a quarantine facility.

"She died of other disease and not due to coronavirus disease (Covid-19)," Bello said, citing the initial investigation.

Nevertheless, he said the OFW's family would receive financial and burial assistance, scholarships for her children, if she has kids, as well as other assistance,

Bello also ordered a probe on how the personnel of the hotel serving as quarantine facility treated their patients.

If found remiss in its duties, he said the hotel may be delisted from Department of Health accredited isolation facilities in the national capital region.

Bello also revealed that his office has requested the National Task Force Against Covid-19 to reduce the 14-day quarantine period for returning OFWs to just nine days to avoid financial and emotional problems the migrant workers may encounter while inside the facility. 
(Edwin Fernandez/PNA/SRNY/TRS)