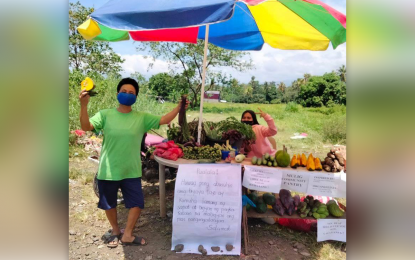 ---
DAVAO CITY: A group of youth leaders here has organized its own community pantry to genuinely help needy neighbors not because of the bandwagon.

Roldan Lagsican, the head of the Mulig Youth Movers in Toril District, said their three-day-old food pantry aims to encourage the youth to get involved in the community by helping the poor and feeding the hungry.

"We took this as a challenge. Instead of spending too much time in social media and gaming, it is much better to do things which make others happy," he told the Philippine News Agency (PNA) in an interview Thursday.

Lagsican also said he was saddened upon hearing that some community pantries were being used by other organizations who want to violently topple the government.

"As a student studying social works, when you give, do not expect something in return. These people [anti-government] are destroying the essence of 'bayanihan' and the real purpose of helping. We should instead help our government especially that we are facing a pandemic," he said in vernacular.

Currently, the youth leader said donations keep pouring in at the Mulig Community Pantry, motivating the group to sustain the project to help more people.
---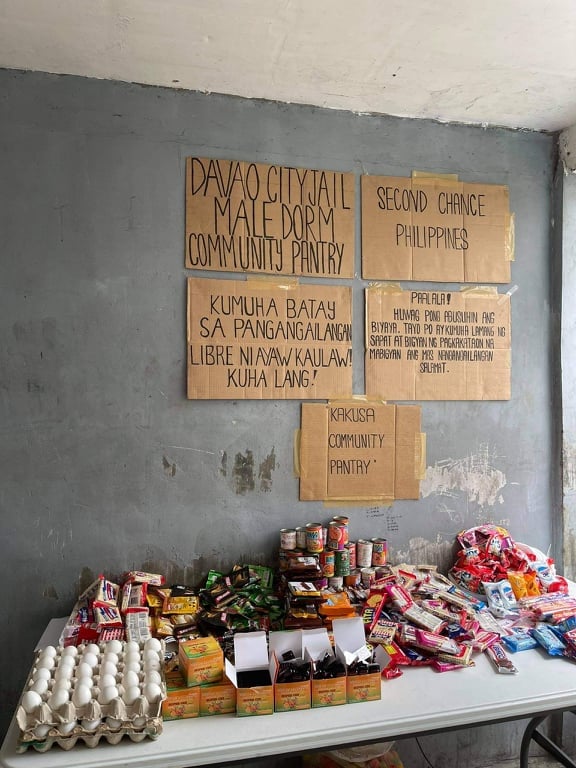 ---
"We also planned to provide cooked viands to the community. We are planning to start next week," Lagsican said.

Meanwhile, a community pantry was recently established for persons deprived of liberty (PDLs) inside the Davao City Jail Male Dormitory.

Jail senior inspector Edo Lobenia, spokesperson of the Bureau of Jail Management and Penology in Region 11 said on Wednesday the main message for putting up the pop-up food pantry is to give awareness to the public that PDLs also deserves a second chance.

"The good thing here is, they (PDL) give their extra supplies to help other inmates. This is the message we want to give that despite having a criminal record, they too have the heart to help. Our battle cry is to give second chances to these kinds of people. Give them decent work and reduce social inequality," he said.

Lobenia said the community pantry was designed to help the "poorest of the poor" inmates, persons with disabilities, and senior citizens.

"There are malnourished PDL's and we want to help them through this initiative. We have food, medicines, and vitamins available in our pantry," he said.

"We want to show them that the people here are loving and helpful. The rich inmates donated their supplies and share them with other PDLs. A community pantry is one way of professing love to the people especially during the pandemic," he added. 
(Che Palicte/PNA/SRNY/RSP)