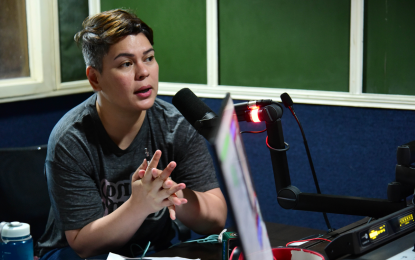 ---
DAVAO CITY: Mayor Sara Z. Duterte quashed Monday the rumor surrounding President Rodrigo Duterte's health, saying his father is not ill.

"He is not sick," Mayor Sara said in a radio interview after a television report last week claimed the elder Duterte had suffered a mild stroke.

To prove that the President is in good health, Senator Christopher Lawrence Go also shared on the same day several photos of Duterte doing paperwork.

"I haven't talked to him [President Duterte], and I am not the correct person to give an update about him, but he is not sick," the presidential daughter assured.

She said the President decided to limit his public engagements to minimize his exposure to the coronavirus disease (Covid-19) following the number of infections involving some Cabinet members of the Presidential Security Group (PSG).

"That is why they are very careful since the President belongs to the category as a high-risk individual because of his age," Mayor Sara added.

The mayor also made it clear that her trip to Singapore had nothing to do with his father's health.

"My trip is connected to my leave last October 2020. I need to visit Singapore four times. Another trip will be on October 2021 and last on April 2022," she said, without elaborating.

Mayor Sara filed a leave of absence from April 6-10 for health reasons. However, she clarified she is healthy.

"I am perfectly healthy, and nothing's wrong with me," she said.
(Che Palicte/PNA/SRNY/RSP)