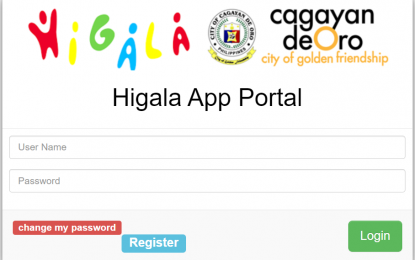 ---
CAGAYAN DE ORO CITY: Mayor Oscar Moreno assured the public Monday that the Quick Response (QR) Code-based coronavirus disease (Covid-19) contact tracing system will not expose the bank data of registered users, contrary to the claims of a local radio commentator.

Moreno pointed out that the QR Code system, Higala App, does not even ask users for any information related to their bank accounts.

He said the contract tracing application is also equipped with data privacy protocols, adding that any claim of potential bank-related identity theft was "baseless and absurd".

"The statement (by a radio broadcaster) that the Higalaay (web portal in registering for QR code contact tracing) can tamper your bank accounts, that is (an) irresponsible commentary. We do our best to serve the people, and then you get these baseless commentaries)," he said.

Moreno, a banker and a lawyer by profession, pointed out that bank accounts are protected by the country's stringent bank secrecy laws.

Moreno said the local government is in the thick of dialogues with the business sector and other stakeholders on the QR code requirement, based on an ordinance passed in February this year.

The system is supposed to be implemented last month but ran into some technical problems, prompting the city government to extend the dry run until next month.

City residents and visitors can apply for the QR code through the Higalaa Web Portal, which is integrated into City Hall´s official website.

Moreno warned any unfounded claims on the contact tracing system could jeopardize the city's vaccination program.
(Nef Luczon/PNA/SRNY/RSP)