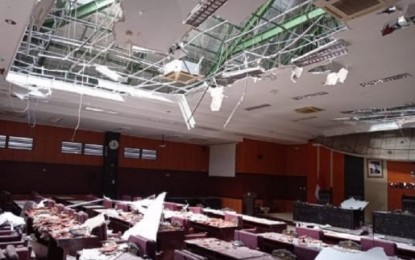 ---
JAKARTA: Six persons died and one sustained serious injuries after a 6.7-magnitude earthquake struck Malang district, East Java on Saturday, the National Disaster Mitigation Agency informed.
Three deaths were reported in Lumajang district, one in Malang district, and two between Lumajang and Malang, head of the National Agency for Disaster Management Center for Disaster Data, Information and Communication, Raditya Jati, said in a written statement released on Saturday.
According to the Lumajang District Disaster Mitigation Agency (BPBD), the quake forced residents of Kali village, Tempur Sari sub-district, Lumajang to flee their homes.
However, none of the residents in the districts of Malang, Blitar, Trenggalek, and Tulungagung took refuge, he added.
He said several districts are still collecting data on the extent of the material damage.
The BPBD in Tulungagung reported the quake caused minor damage to homes.
In Trenggalek district and Malang city, houses suffered minor to moderate damages, while in the districts of Lumajang, Malang, and Blitar, several homes sustained light to serious damages.
(ANTARA/PNA/SRNY/RSP)