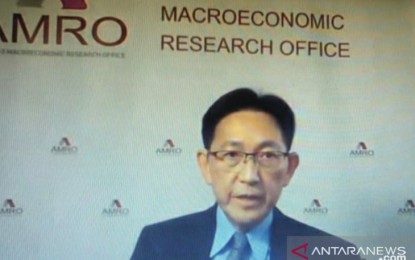 ---
JAKARTA: Asean+3 Macroeconomic Research Office (AMRO) Chief Economist Dr. Hoe Ee Khor said the Asean+3 region will remain a highly attractive location for global value chains (GVC) investment during the post-pandemic era.
"Although we have seen some cross-border relocation of GVCs globally, the Asean+3 region will remain a highly attractive location for GVC investment in the post-pandemic world," Khor said during the webinar, Global Value Chains in the Post-Pandemic "New Normal", on Wednesday.
Khor drew attention to the swift expansion of the region's middle class that is becoming increasingly affluent.
The large pool of labor is upskilling to the digital economy, Khor said.
Businesses are espousing novel technologies and creating more commercial opportunities, he added.
GVCs are an integral part of the Asean+3 economies, constituting 50 percent of their regional and global trade volumes, and fostering regional growth.
Disruptions caused by natural disasters, trade tensions, and the pandemic, have refueled a debate over future trade regimes and possible GVC reconfiguration, presenting both challenges and opportunities to the region.
As long-term globalization benefits still overshadow short-term protectionism gains, the region should remain open to trade and investment in addition to showcasing its collective commitment to multilateralization.
Executive Director of the Asian Trade Centre Deborah Elms said global value chains have helped boost economic growth and development in Asia.
"In a post-pandemic world, they remain critically important," Elms said.
Asean+3 includes the 10 members of the Association of Southeast Asian Nations (Brunei, Cambodia, Indonesia, Laos, Malaysia, Myanmar, the Philippines, Singapore, Thailand, and Vietnam) plus the People's Republic of China, Japan, and Korea. 
(Antara/PNA/SRNY/RSP)