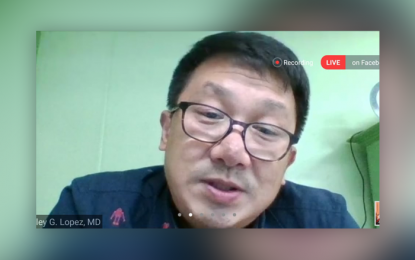 ---
DAVAO CITY: The National Inter-Agency Task Force for the Management of Emerging Infectious Diseases (IATF-EID) has classified this city as a 'low risk' area' for coronavirus disease 2019 (Covid-19), the Davao City Information Office (CIO) said Tuesday.

CIO said the classification released by the IATF on April 3 was based on two indicators: the low 2-Week Growth Rate (2WGR) and the Average Daily Attack Rate (ADAR).

"Last week, Davao City was classified as a minimum risk; it is now at low risk. This is because we have a negative 8.74 two-week growth rate (2WGR) which is still low, but our average daily attack rate (ADAR) reached 1, from .92 last week," said Dr. Ashley Lopez, City Health Office (CHO) acting chief and Focal Person of the Davao City Covid-19 Task Force.

Lopez noted that the "Low Risk" Local Government Unit classification, as shown on the Community Quarantine Decision Matrix, is slightly higher than the previous week's "Minimal Risk" classification.

Based on the Risk Assessment Map of this city as of April 3, only one barangay was under "critical risk," four barangays were classified as "high-risk" while 15 were classified as moderate risks.

"We have directed the barangay and district health offices to establish their surveillance units, including detection of symptomatic that are related to our influenza-like infections (ILI) and acute respiratory infections (ARI). They also do house-to-house surveillance," Lopez said.

He added that the city government is working to keep the numbers low through the CHO's heightened surveillance and the response to Covid-19 cases in the city.

The intensified surveillance came after the surge of cases in the National Capital Region and other areas in the country and the emergence of new Covid-19 variants.
(Prexx Marnie Kate Trozo/PNA/SRNY/RSP)