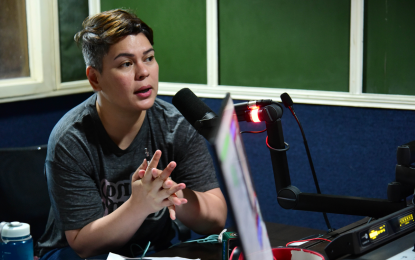 ---
DAVAO CITY: Mayor Sara Z. Duterte said Monday the city government has appealed to the Regional Inter-Agency Task Force (RIATF) to approve stricter screening measures for travelers passing the region's checkpoints.

In a radio interview, Mayor Sara said the appeal is based on the recommendation of the Department of Health in Region 11 (DOH-11) to impose stringent screening measures in border checkpoints within the region.

"This strategy is a more sustainable and realistic option in coronavirus disease (Covid-19) response as well as creates a good opportunity to act on less than a thousand active cases inside the region and its speedy isolation and contact tracing," Duterte pointed out.

Mayor Sara also expressed support for Davao de Oro Gov. Jayvee Tyron Uy's initiative for a region-wide quick response (QR) system to expedite the exchange of contact tracing information among local government units (LGU).

"If The RIATF studies and agree on it [travel screening], I believe it's much more sustainable for us [Region 11]. Because if we do it individually (per LGU), it is a hassle for people who come in and out of the region to work and for residents as well," she explained.

Should the request be granted, Mayor Sara said the RIATF would be tasked to create the screening guidelines since the Philippine National Police, Armed Forces of the Philippines (AFP), and DOH are members of the regional body. 
(Che Palicte/PNA/SRNY/RSP)