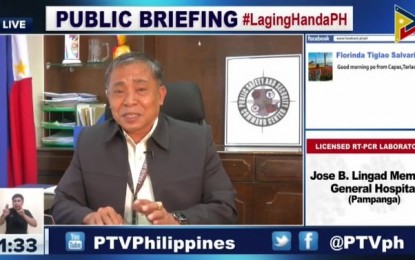 ---
DAVAO CITY: The Public Safety and Security Command Center (PSSCC) here said Thursday it will heighten security alert the rest of the Holy Week to prevent mass gatherings that may spread the coronavirus disease 2019 (Covid-19).
Angel Sumagaysay, PSSCC head, said in an interview that they have already coordinated with various security units in the city in anticipation of people visiting churches and other places of worship.
He said they have plotted security plans to avoid overcrowding.
"We have tapped all security units, particularly the Davao City Police Office, the Philippine Coast Guard, the Maritime Police, and village officials to ensure the deployment of personnel to the areas mentioned in the Executive Order," he said.
The prohibited areas on April 1 to 4 under Executive Order No. 19 issued by Mayor Sara Duterte last week are beaches, beach resorts, and inland water resorts.
"All our security units are ready and they were already assigned to their designated places in beaches and resorts," Sumagaysay said.
PSSCC is also closely monitoring downtown areas because people may leave their houses to observe the Lenten season.
Sumagaysay assured they will balance enforcement of public safety and the implementation of minimum health standard protocols.
"What our local government wants to emphasize is that we should be safe and not be infected in all kinds of activities, not only during the Lenten season," he said.
(Che Palicte/PNA/SRNY/RSP)