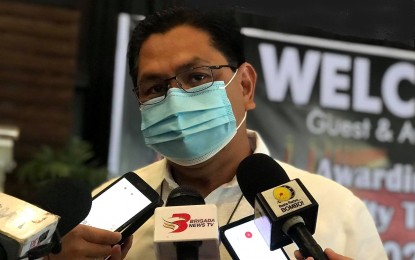 ---
GENERAL SANTOS CITY: The city government is pushing for more investment partnerships with the private sector to implement priority development projects.

Mayor Ronnel Rivera said Friday they are currently working with the Public-Private Partnership (PPP) Center for the crafting of business cases for various big-ticket projects to help draw potential investors.

He said the initiative is focused on five proposed PPP programs and projects included in the city's investment and development priorities.

These are the Urban Coastal Zone Redevelopment Program, Silway River Corridor Redevelopment Program, GenSan Homes Public Rental Housing Project, Construction of the Public Transport User's Waiting/Transfer Facilities Project, and Information and Communication and Technology or ICT Infrastructure Development.  

He said the earlier signed a memorandum of agreement with the PPP Center, an attached agency of the National Economic and Development Authority, to help the city develop "a robust pipeline of PPP projects."

The city council had issued an authority to the mayor to pursue the partnership with the PPP Center.

Rivera said the center has been supportive of the city's development efforts, especially in promoting community growth through investment partnerships.

"We thank the PPP Center for their willingness to provide assistance as we strive for a more efficient approach to our infrastructure and development projects," he said in a statement.

He assured that the city would continue to work with its partners to achieve sustainability, efficiency, and transparency in all its major projects.

The local government forged similar linkages in the past years to help promote investments for the city's central public market, sanitary landfill, and abattoir projects.

Through the center, it received an unsolicited proposal last year for the operation and maintenance of the city's sanitary landfill facility in Barangay Sinawal and the establishment and implementation of a waste conversion program.

Costing some PHP100 million, the project aims to improve the capacity and extend the operational period of the facility to at least 25 years.

The proponent is the East Asia Sheng Tai, a consortium composed of the East Asia Solutions Technology Corporation, Sheng Tai Energy Technology Company, and Dr. Lin Shing-Chou. 
(Richelyn Gubalani/PNA /SRNY/RSP)