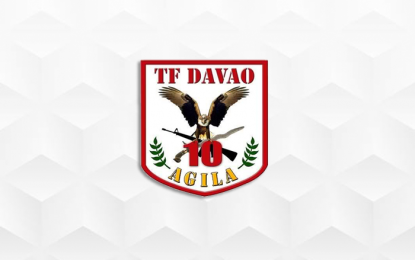 DAVAO CITY: The city government is set to conduct another security and anti-terrorism community exercise on Friday (March 26, 2021).

"The exercise is a mixture of testing the readiness and interoperability of Davao City security cluster in responding to terror attacks and also testing the culture of security of the community by participating in the identification or the interception of the perpetrators," Col. Consolito Yecla, commander of Task Force Davao (TFD), said in an interview.

He said the exercise would test the operational capabilities of the members of the security and safety clusters, gauge the interoperability of the security and safety clusters, and encourage community participation in the propagation of a "culture of security."

Yecla said it also aims to encourage the Dabawenyos to embrace the "culture of security and develop long-term security awareness and cooperation among the people."

TFD has been promoting the "May Nakita? Dapat Magsalita!" campaign, emphasizing public vigilance and encouraging residents to report suspicious individuals and activities to local security forces immediately.

Yecla said the bomb drill on terrorist attacks would take place in a public market and a bus terminal within the city, adding that the public is also warned of possible heavy traffic during the exercise.

"Even in the midst of a pandemic, terrorism is still there; that's why we have to be always prepared even during a pandemic," the TFD chief said.

Yecla also reminded the public not to panic over the simulation exercise and advised residents to listen to radio stations and other media outlets at the start of the drill for public announcements and description of a getaway vehicle used by actors disguised as terrorists. 
(Che Palicte/PNA/SRNY/RSP)