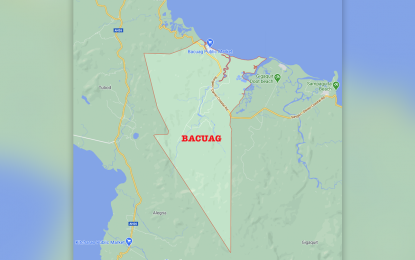 ---
BUTUAN CITY: A communist New People's Army (NPA) fighter died during an armed encounter with government forces in Barangay Payapag, Bacuag, Surigao del Norte on Thursday afternoon.

In a statement Friday, the Army's 30th Infantry Battalion (30IB) said the 15-minute firefight erupted when the rebels fired on the soldiers who responded to the reported presence of NPA rebels in the area.

The rebels belong to the Sandatahang Yunit Pampropaganda 16C2, Guerilla Front 16 of the NPA's North Eastern Mindanao Regional Committee led by a certain Alberto Castaneda, the 30IB said.

It said the identity of the slain rebel has yet to be determined as of Friday afternoon, adding that the cadaver has been turned over to the Bacuag municipal police.

Lt. Col. Ryan Charles Callanta, 30IB commander, said the rebels were planning to harass the patrol base of the Civilian Armed Forces Geographical Unit (Cafgu) in Sitio Baliw.

Callanta said the troops recovered the bandolier of the dead rebel that contained six magazines of M16 rifle with live ammunition.

"I commend our troops on their timely response to the information by the concerned civilians regarding the presence of CNTs (communist NPA terrorists)," he said. "The incident once again has proven that more and more local citizens are cooperating with us by voluntarily giving us the information we need to prevent these NPA terrorists from creating havoc in their localities."

Callanta also expressed grief over the death of the NPA combatant, whom he described as a "victim of the senseless struggle, lies, and deceit of the Communist Party of the Philippines (CPP)."

"I invite the remaining members of CNTs to abandon the organization, return to the fold of the law, and live peacefully with your loved ones," he said.

The CPP-NPA is listed as a terrorist organization by the United States, the European Union, the United Kingdom, Australia, Canada, New Zealand, and the Philippines.
(Alexander Lopez/PNA/SRNY/RSP)