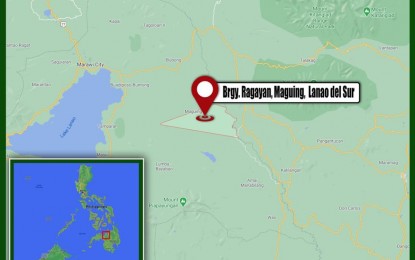 ZAMBOANGA CITY: A suspected New People's Army (NPA) rebel was killed and four high-powered firearms were seized following a clash with government troops in a remote barangay in Lanao del Sur, military officials announced Monday.
Lt. Gen. Corleto Vinluan Jr., commander of the Western Mindanao Command (Westmincom), said the clash happened at around 4:30 p.m. Saturday in Barangay Ragayan in Maguing.
Troops of the Army's 5th Infantry Battalion under the Joint Task Force ZamPeLan (Zamboanga Peninsula and Lanao provinces) were on combat operations when they clashed with a group of NPA rebels.
Lt. Col. Romulus Rabara, 5IB commander, said the firefight ensued for several minutes. The rebels fled in different directions, leaving behind the remains of their slain comrade.
Rabara said the slain rebel, whose body was turned over to the local government, has yet to be identified.
The troops scoured the clash site and recovered four high-powered firearms consisting of two M-16 armalite rifles and two M-79 grenade Launchers; one low-powered firearm; and several other war materiels including a hand grenade, one bandoleer, 10 magazines with ammunition, 22 rounds of ammunition for M203; and, five combat packs with personal belongings.
Rabara added that the troops also saw bloodstains in the area and enemy withdrawal route.
Maj. Gen. Generoso Ponio, Joint Task Force ZamPeLan commander, said they would continue to conduct focused military operations and intelligence monitoring and intensify the whole-of-nation approach to convince the rebels to lay down their arms and return to the fold of the law.
The Communist Party of the Philippines-NPA is listed as a terrorist organization by the United States, European Union, the United Kingdom, Australia, Canada, New Zealand, and the Philippines. 
(Teofilo Garcia, Jr./PNA/SRNY/RSP)